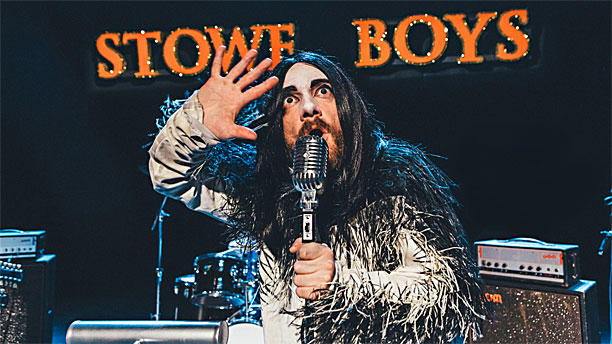 In case you missed them, these startling images were released late last week to promote the BBC mock-rock comedy Brian Pern: A Life in Rock, which is the sequel to BBC Four's The Life of Rock with Brian Pern.
To illustrate what kind of a thing it is (we'll get to Martin Freeman and why he looks like that in a moment), here's a brief clip from the first series, in which the suspiciously Peter Gabriel-ish Brian Pern (played by Simon Day) narrates the history of rock music, with particular reference to his own band, the prog-rock behemoths Thotch.
The sequel is the story of Brian's attempt to create Stowe Boys*, a West End musical based on the band's early years. And that's where Martin comes in.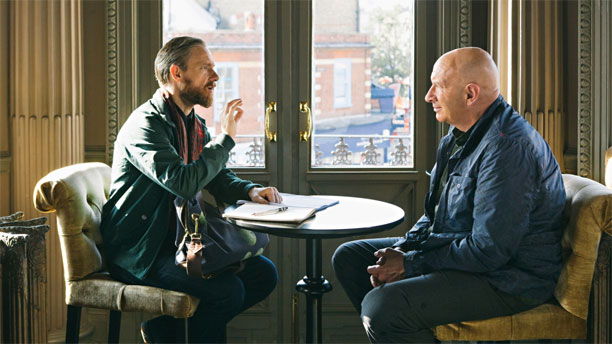 He plays himself, the actor Martin Freeman with his Richard III beard still intact, who has been approached to play Young Brian.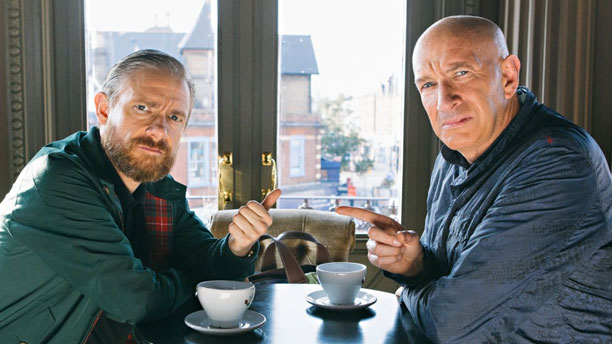 After a frank discussion of the role with Brian himself, Martin signs up and so does the comedian Jack Whitehall, who plays himself playing the younger version of Thotch's keyboard player, Tony Pebble.
And look! That's British national treasure Kathy Burke too.
And here's the full line-up of the all-new 'Thotch':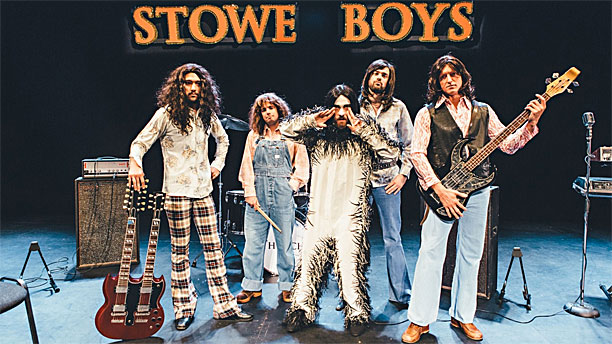 And for anyone unfamiliar with the original Thotch in all of their red-clawed shrieking glory, here's a clip. Keep an eye out for The Fast Show's Paul Whitehouse on lead guitar and Nigel Havers as the real Tony Pebble:
Kinda groovy, y'dig?
Brian Pern: A Life in Rock comes to BBC Two on December 9. And according to the Hollywood Reporter, Martin Freeman is in talks to take a lead role in Tina Fey's big screen adaptation of Kim Barker's blackly comic war memoir Taliban Shuffle.
* The title is a play both on Jersey Boys, the Four Seasons musical, and the British public school Stowe, which is a reference to the early years of Genesis, who formed while at the similarly upper crust Charterhouse school.
See more:
First Look: Martin Freeman in 'The Eichmann Show'
WATCH: Martin Freeman Gets the Giggles During Card Trick with Illusionist Derren Brown
Martin Freeman is Not the Fonz, OK?
Why Martin Freeman Pretended His Wallet was Stolen at His 'Sherlock' Audition
Read More
Filed Under: