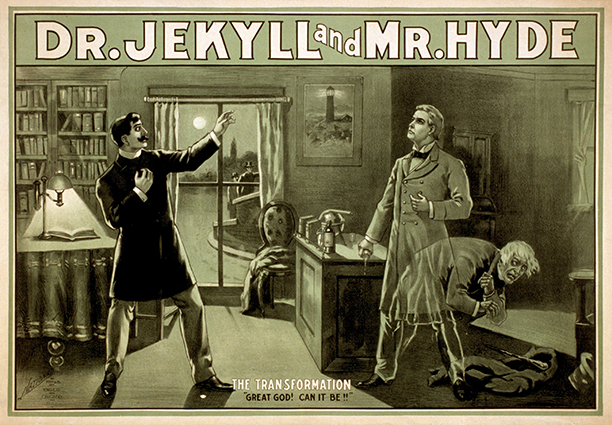 Being Human's director Colin Teague is at the helm of novelist Charlie Higson's amped up Jekyll & Hyde, set to air on ITV.
The ten-part series, inspired by Scottish author Robert Louis Stevenson's The Strange Case of Dr. Jekyll and Mr. Hyde, is an action-infused drama, set in 1930s London.
Most of us are familiar with the story of Dr. Jekyll and his alter ego Mr. Hyde, but this version has a slight twist: Mr. Hyde has superhero powers.
According to ITV's press release, Mr. Hyde is "a superhero with super powers, great strength, speed and invulnerability. He is confident, risk-taking and lives life on the edge."
While he's superific, we don't get the sense that he's necessarily using these powers for good. Hyde's self-destructive nature gets the best of him, leaving Jekyll with the aftermath.
The first episode kicks off with a young Dr. Jekyll starting his career as a newly qualified doctor. He has no idea about the powers he possesses because his foster father has been suppressing his transformation with the use of medication.
Higson, who will write and executive produces the series, expands on the series, saying, "So many superheroes with secret dual personalities have been brought to life thanks to Jekyll & Hyde. He's one of literatures most important and influential characters and it's a privilege to be rediscovering him."
The series will be shot in both India and London, January through July 2015.
Do any British actors come to mind for the lead role?
See More:
'Doctor Who' and the Invasion of the Classic Horror Monsters
Matthew Macfadyen Reunited with Old Friend from 'Ripper Street'
Literary Guide: Failed Monster Mashups
Read More
Filed Under: