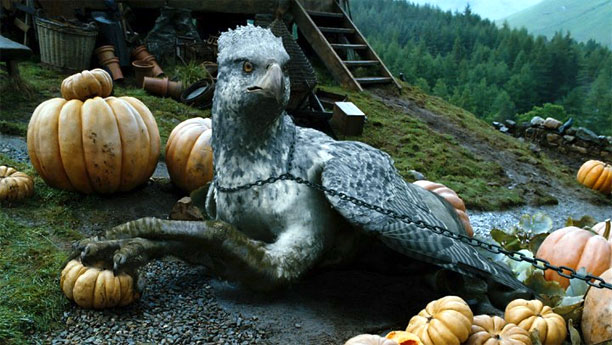 For fans of Harry Potter, and the general magical universe of wands, wizards and quidditch, news of a movie that seeks to revisit those unearthly places is a mixed delight.
On the one hand, Fantastic Beasts and Where to Find Them will not feature Daniel Radcliffe or Emma Watson or Rupert Grint or indeed any of the Hogwarts gang that populated the seven books and eight movies. On the other, the Potterverse contains so many vivid background details and unexplored narrative ideas it would be a shame not to be able to pay a visit from time to time.
And the good news is, J.K. Rowling has already finished the script for the first in the trilogy of movies, set in New York some 70 years before the earliest events in the first Harry Potter book. Fantastic Beasts and Where to Find Them concerns the adventures of the (ahem) 'Magizoologist' Newt Scamander, as he compiles the text book of the same name that will eventually form part of the curriculum at Hogwarts. And according to the film's producer, shooting begins very soon.
Speaking at the premiere of Paddington, David Heyman was quick to play down just how far along the road they already are, but is clearly champing at the bit to get stuck in: "Jo [Rowling] has written a wonderful script. It's early stages. David Yates is directing and we start filming next year. I'm just really excited about it."
David Yates was the director of the latter four Harry Potter movies.
See more:
Harry Potter's Classmates: Where Are They Now?
WATCH: London Hotel Features 'Harry Potter' Rooms
New 'Harry Potter' Story on the Way for Halloween
New 'Harry Potter' Short Describes a 34-Year-Old Harry
Read More
Filed Under: