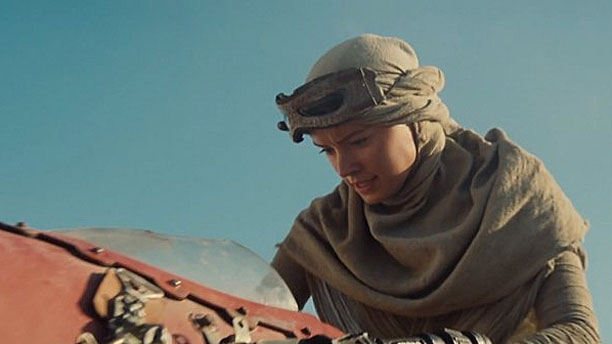 The Star Wars franchise has always had very strong links with the U.K. and not just because a good deal of the cast were British. Elstree studios in West London played host to some of the larger stage sets in the earlier films, with Leavesden (home of Harry Potter) taking over for the later ones.
And so it's no shock to see that British stars have been cast in J.J. Abrams' new epic, Star Wars: The Force Awakens. What is surprising is just how prominent a role they take in the first trailer, released earlier today.
There's a shot of a desert landscape—presumably Tatooine, home of Luke Skywalker—a deep voice growls "there has been an awakening. Have you felt it?" and then suddenly up pops John Boyega, the British star of Attack The Block, in a Stormtrooper costume, covered in sweat.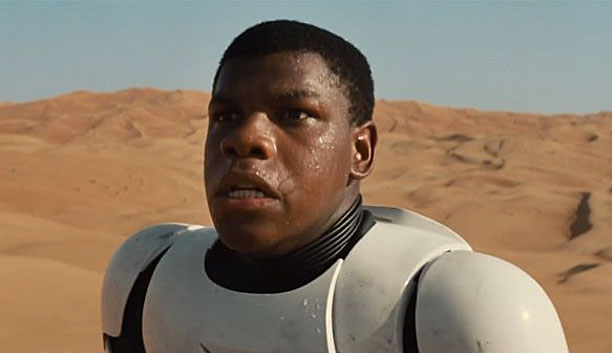 Then there's a droid that looks like the combined offspring of R2-D2 and a soccer ball (and how British is that?)…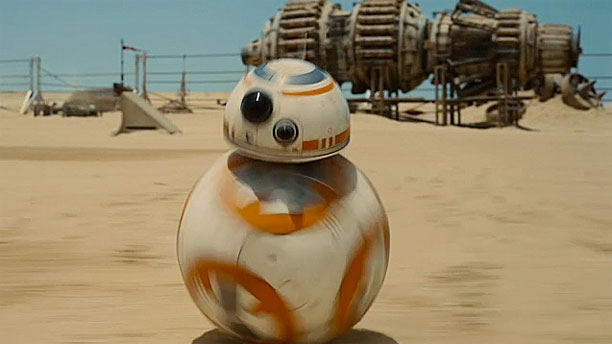 …before a few strobed shots of some more Stormtroopers and then up pops Daisy Ridley from The Inbetweeners on a speeder-bike thing that looks like flying fridge, or possibly a giant popsicle.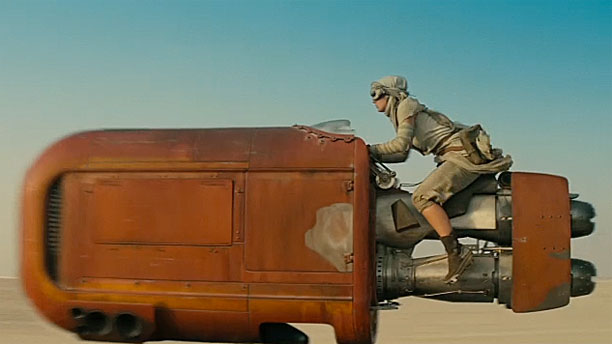 Then it's all X-Wing fighters, a man in a hood with a red lightsaber, a moment for that voice to intone "the dark side… and the light" and BOOM! The Millennium Falcon has arrived for a showdown with TIE fighters, just like the old days.
See more:
WATCH: Warwick Davis' 'Star Wars' Announcement
'Star Wars' Day Personality Quiz: Which Non-Human Character Are You?
Benedict Cumberbatch: "I Won't Be In 'Doctor Who' OR 'Star Wars'"
Simon Pegg: "I Don't Want To Be In 'Star Wars'"
Read More
Filed Under: