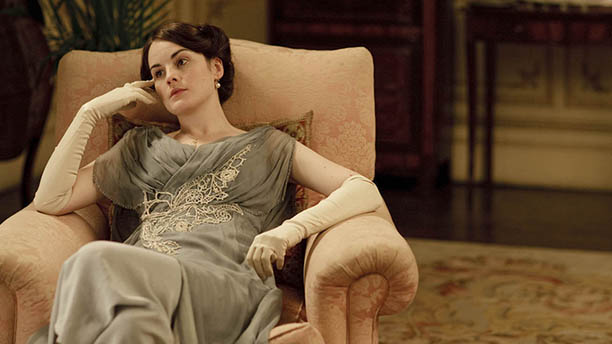 Fans of Downton Abbey may pick up on the characters' stoic ways and understand the lack of affection is due to the era the Crawleys and their staff are living in.
The thing is, the self-restraint doesn't stop there, reports BBC Radio 2 Arts Show.
BBC Arts Editor Will Gompertz had a chat with Alastair Bruce, the historical advisor for Downton Abbey, who bans any sort of touching on set to ensure the authenticity of the times.
Bruce expands on this rule, saying, "I tell the actors not to touch each other, I don't want any hugging, no physical contact; they just didn't do that in those days."
Did we mention Bruce is an army reserve officer? His military background may play into his formality and discipline.
We may think people held off on touching, hugging, and kissing because of what was acceptable in public during the Edwardian era, but Bruce points out it was a way to cut down on illness.
He explains, "The reason they didn't is because it wasn't that long before then that disease was spread so much more easily."
What if Bruce catches one of the actors in a moment of weakness: we picture a jar where the culprit has to contribute a pound for every snuggle.
You can listen to the entire interview here.
Do you think the actors are sneaking hugs?
See More:
ITV Has Slight Hiccup with 'Downton Abbey' Promo Photo
'Downton Abbey' Quiz: Are You Upstairs or Downstairs?
Catch Up with 'Downton Abbey' Recaps
Read More
Filed Under: