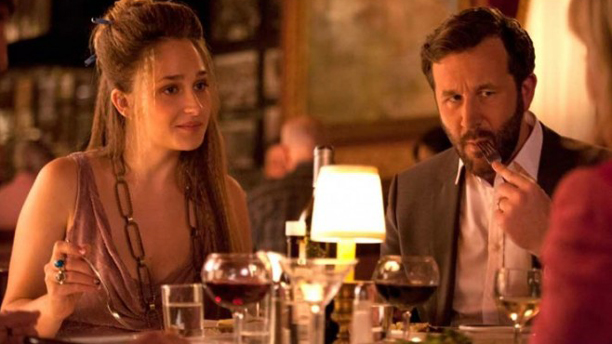 If you're under 35 and female, you probably came of age unhealthily obsessed with everything (and everyone) the Sex and the City crew did. But things have changed a bit since Carrie and Samantha were NYC's queen bees. Mind The Gap caught up with two single British women who know their way around the modern New York dating scene, where most of the groundwork is now done online.
"Meeting people in London was a lot more straightforward," says Temi, 27, a Brooklynite of two-and-a-half years. "Being an expat, you don't have that established group of people to introduce you around." So Temi turned to online dating. "I thought it was a bit creepy at first, and I never would have used dating sites back home," she says. Now, though, she's a convert.
Abigail Claire, 26, who moved to Manhattan nearly five years ago, is a U.S. dating-site pro. "I've used OkCupid, Tinder, Hinge; you name it. The best thing is I've met some really cool and interesting people and stayed friends with them." It takes longer for relationships to get serious in the U.S., she explains, so there are typically no hard feelings if things don't work out after a few months.
"There's a guy who I dated for five or six months and I just moved to his neighborhood," says Abigail. "If I bumped into him on the street I'd say, 'Let's go for coffee.' If I bumped into one of my ex-boyfriends in Britain, I don't think I'd be as forthcoming."
But be warned single ladies in NYC: not everyone you'll meet online is friend-worthy, let alone bed-worthy. "For two hours, all one guy talked about was food and the science of food," Abigail recalls. "He cut all my food up for me and wouldn't let me use my own fork. Then he put food in my mouth. Online, the man seemed normal to a fault, but turned out to be a proper weirdo. Another guy I went out with had a phobia of nudity. He told me that if he showered he'd have to wear a glove, a hat or a tie. He was scared of his own nakedness."
These may be extreme examples, but Abigail says up to 90 percent of the men she goes on dates with are… "Unusual." "There's either something physically very strange about them or they're just a really odd person who likes telling you about how different they are. Maybe it's a New York thing." Which sites do these alternative types frequent? "Tinder is 100 percent the worst dating site I've used," says Abigail. "It's full of absolute weirdos."
Temi, meanwhile, has better success on Tinder. "It's for people who are perhaps a little apprehensive about online dating because it doesn't feel like a dating site—you're just swiping pictures. It's a slightly cooler crowd." Plenty of Fish is the most difficult site she's tried. "The quality of guys was really subpar. They all seem quite creepy, and you just get lots of gross messages on there."
"Hinge is my overall favorite," says Abigail. "Like on Tinder, you swipe left and swipe right, but everyone it shows you, you either have a mutual friend on Facebook or a third-degree connection through Facebook. The only pitfall is it usually shows me guys I've already dated." Temi says she quite liked How About We before Tinder blew up. "It was less about 'Let's go on a date' and more about doing fun activities together."
Both women have used OkCupid with mixed success. "Actually the longer-term relationships I've had here have been through OkCupid," says Abigail. "Steady people but a bit boring."
"I've heard OkCupid described as a younger version of Match.com," says Temi. "They're an easygoing crowd who aren't necessarily desperate for a relationship." But if you're after something longer term? Sign on with Sparkology, says Abigail – one of the few dating sites that you actually have to spend money to join. "It's the equivalent of Guardian Soulmates back home," she says. "Because you have to pay for it, there are more serious people on there."
One problem with dating in the U.S., says Temi, is that Americans like to take their time. And the exclusivity isn't a given. "In the U.K., you pretty much know after four dates or so whether it's going somewhere, and it's exclusive very early. Here, you can be in a situation where you're seeing someone for three months, they could be dating other people and you're not calling each other boyfriend and girlfriend. I just don't like that."
But when in NYC… "I once went on two dates in one night: a Tinder date straight after work, then I had to make an excuse and leave to meet the guy from OkCupid. When he went to the bathroom, I checked my Tinder messages," says Temi. "Later, I wanted to show him a picture on my phone but my Tinder app was still running, and it showed I had been messaging someone. I tried to close it, but he obviously saw it. He was like, 'Let's just talk about the fact that you were on Tinder when I was in the bathroom.' We laughed about it, but it was awkward, and I didn't see him again."
Is it hard to find a keeper in NYC? That's certainly what shows like Sex in the City and, more recently, Girls would have us believe. "People here only seem to get into serious relationships when they honestly think this is the person they could spend the rest of their lives with," says Abigail. "In the U.K., I think it's much more common to have a boyfriend for a year or two who you know in your heart of hearts that he might not be the one. Americans are much more reluctant to do that."
Need pointers on dating in the U.S. wherever you are? Ask your question on Twitter to dating expert Evan Marc Katz (@evanmarckatz) using hashtag #MindTheChat on Wednesday, November 5 2-3 pm ET. Follow @MindTheGap_BBCA on Twitter for more info.
See more:
8 Pointers For Brits Dating in America
Dating While British in NYC: Tips for Online Dating
A British Woman's Guide to Dating a Brooklyn Hipster
Read More
Filed Under: