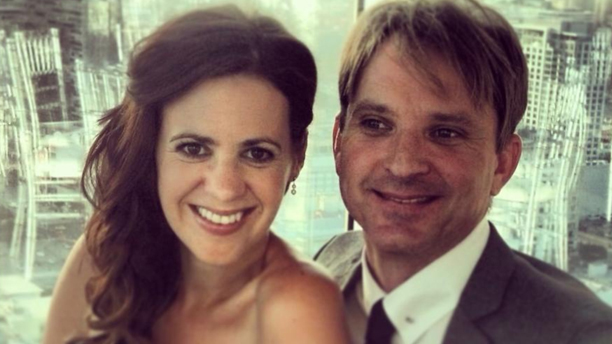 In 2012, the news was abuzz with a very colorful story. In Beverly Hills, a new ATM was open for business, though this one was very unusual. It didn't dispense money; it gave out something far tastier: gourmet cupcakes.
Those ATMs are found in Atlanta, Chicago, Dallas, Las Vegas and New York, something that only confirms how enraptured we are with cupcakes. Over the last few years they've become a billion dollar business, so what does it take to be a cupcake cook in a tough but gift-loving town like Los Angeles?
Looking for her own slice of that is Natalie Blunda, 38, the English/Irish owner of the perfectly-named Bite Me For Cupcakes, who calls the phenomenon "bonkers!" while also admitting that her involvement with the delicious treats came about by accident.
"My friend and I loved to bake and cook as that is the culture we both grew up with," she says. "So to feed our margarita habit in the summer in 2008, we decided to sell them outside bars (in LA) like the tamale guys."
A chance meeting with some of the management team at Swingers Diner, popular 1960s style late night joints in Hollywood and Santa Monica, saw them make it onto the menu there. "And the rest is history!" she says. As for their popularity, she thinks that's down to a very practical reason. "They [cupcakes] are so handy for parties and events. Though I love traditional cakes, it is much easier to eat a cupcake. It really only requires one hand and doesn't always need a plate, so you always have a free hand for a drink."
She adds that the latest trend seems to be "naked cakes – that is, cakes with no frosting or fondant on the outside, like the good old English Victoria sponge cake we grew up with, but a tad fancier!"
Living in North Hollywood with her composer husband Andy, Natalie splits her time between the kitchen table and deliveries, and as you can imagine, she gets up early. "My husband gets up around 4.30am as well, and first I like to catch up on correspondence – normally with a pot of tea." Then it's time to walk the "girls" (their two Jack Russell dogs, Marcie and Violet) "who both came over from the UK, thanks to Virgin Pet cargo!" she says, before getting her hands into the flour, dough, sugar and icing.
She makes around 600-800 cupcakes a week – and over 1000 during Holiday season – and that requires some big ingredients numbers too: "I use about 50-60 lbs of powdered sugar, 15 lbs of chocolate chips, over 180 eggs, 30 lbs or more of flour and 25lbs of butter – a week!"
Here's a look at a sampling of some of our sweet offerings:
A working day tends to be 8-12 hours, and she finds the Californian climate actually helps structure her life. "Regular sunshine does give you pep in your step," she says, adding that, "I don't remember being as happy to get up that early in London!"
Wednesday is her usual "sanity day" when she tries to take time to go exercise, "I'm hooked on Soul Cycle at the moment – it's such good fun to do with friends, and it feels like you're in a healthy nightclub!" and they'll often go hiking on Sunday afternoons. "I normally cook a special Sunday dinner after, though it's not always a roast like I used to do in London," she admits.
She's a huge fan of old movies, especially those starring. Fred Astaire, Ginger Rodgers and the Marx brothers, and she's also re-reading the Jane Austen books. "I haven't read them in 15-20 years," she says, "so it's a wonderful experience to read them again as an adult."
Her husband is American, and while his early love of The Cure, The Smiths, Blur exposed him to British culture, there have been a few confusing Transatlantic cultural moments over the years. "He has a few funny stories from when we were first dating," she says. "I always thought the culture and humor were the same between the U.K. and U.S., and though we might speak the same language, it's not always translated that way. You have to be careful! Mind you, he loves the old BBC program Only Fools and Horses.
Conversely, she says, "It's sometimes odd to go back to the UK. You don't recognize people on the television, for example, and there are new cultural things or events. Only expats get that feeling." She used to go back to the U.K. twice a year, "but this year has been too busy," she says, "but once I have completed my Citizenship next year, I'm sure we will take a trip back and probably travel around Europe a bit too."
She lived in London for a decade before moving to the U.S., and says that it's mainly the people – friends and family – that she misses the most, "especially my brother's gorgeous little boys. Sometimes I wish they could be posted to me for weekends! I hate not being there to watch them grow up on a more regular basis, though I just found out they're coming to visit in early 2015. It's made my year!"
Natalie has British friends in LA. "It's nice to meet up and connect with your people," she says, though she does have some advice for people moving to the U.S.. "You have to embrace life when you move somewhere new. Throw yourself into things that you might not have done before – you might be surprised."
While she warns about the possibility of "homesick days," she promises, "You'll be surprised at the new special people that will come into your life. Friends back home will love to come and visit, too. That's the one thing about living in California or the U.S.; you're never going to see it all!"
These reindeer cupcakes might come in hand for the holidays, especially if you do have a bout of homesickness:
Like many other expats, she does however miss certain foods. "You cannot buy a large jar of Marmite, nor some of my favorite herbal teas, biscuits [cookies] and [chocolate bar] Crunchie! They do taste so good when you get a real one from England!"
As for the future, she's keen to try some more road trips and is happy to carry on cup-caking. "Baked goodness does make people happy, which is such a wonderful thing," she smiles, "though I am hoping next year to see if there is a market for what I make at home – super-healthy alternatives using protein-enriched flour blends, and mainly gluten, sugar and dairy free. There are so many wonderful flours out there, and introducing an alternative can add such wonderful depth to a recipe. You can then literally, have your cake and eat it!"
Are you a cupcake fiend? 
Read More
Filed Under: