America may be home to world-famous bakeries like the Sprinkles empire, but we're newbies compared with the Brits, who've been baking luxury cakes since the Middle Ages. London, in particular, has an intense cake game—not to mention some pretty marvelous cupcakes. Along with the Houses of Parliament and the Tower of London, add these patisseries to your must-see landmarks if you find yourself across the pond:
1. Hummingbird Bakery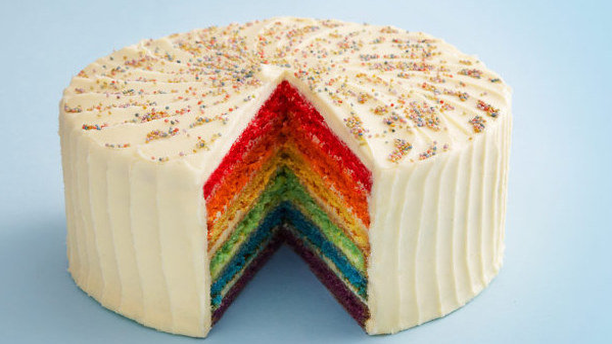 In 2004, Tarek Malouf established Hummingbird Bakery on Notting Hill's famous Portabello Road. Malouf's intention was to "bring the authentic taste of American home baking to London," but we think this bakery is considerably cooler than your ordinary American cake shop. In the last decade, Hummingbird's empire has expanded exponentially, with locations in Notting Hill, Soho, Islington, South Kensington, Spitalfields and Richmond in Surrey (about 20 minutes west of London). The bakery also has three cookbooks and an IPhone app. Revel in their seasonal treats (Candy Cane, Gingerbread, and Christmas Spice are currently available cupcakes) and check out their blog for giveaways and information on classes.
Must try: Their world-famous Rainbow Cake. Forget what you've seen on Pinterest; this is the real deal. And you can choose between vanilla and bubblegum flavored icing.
2. Sweet Couture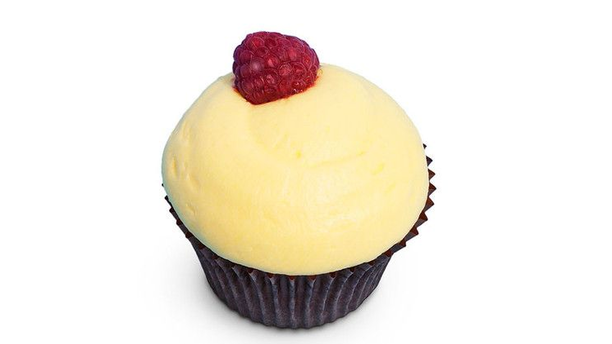 With hubs in both Canary Wharf and Covent Garden, London's Sweet Couture bakery is exactly what it sounds like. Founded in 2009 when full-time businesswoman Risham Shuja started providing shops around London with her homemade sweets for some extra change. After only five years in business, the company has "an ever-growing list of high-profile clients including magazines, corporate companies, fashion labels and charities." Delight in their Instagram and check out their blog for more info.
Must try: The Lemon-Raspberry cupcake
3. BB Bakery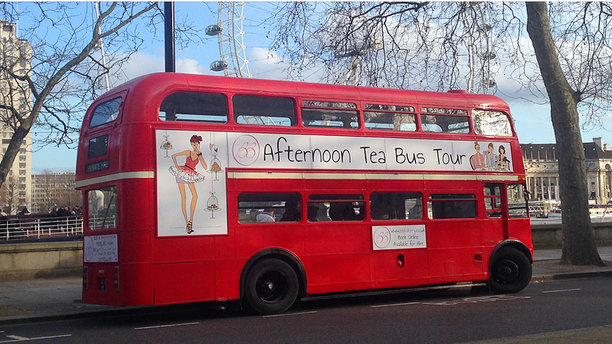 BB's is one chic bakery. BB Bakery claims itself an oasis among "the hustle and bustle of busy Covent Garden." At this elegant, high tea haven, you can grab some tea and a bite to eat before heading into one of London's busiest shopping/tourist districts. However, the aforementioned is not the coolest thing about the cake shop. Catering to "hen parties," family outings, and standard get-togethers, BB's has created a second shop: a double-decker tour bus. Yep, you can have your cake and eat it too, while traveling to the London Eye, Big Ben, Houses of Parliament, Westminster Abbey, St James's Park, Buckingham Palace, Hyde Park, Royal Albert Hall, Marble Arch, Piccadilly Circus, Nelson's Column, Downing Street and more (check out the full map here).
Must try: The Carrot Cake is moist to perfection.
4. Crumbs & Doilies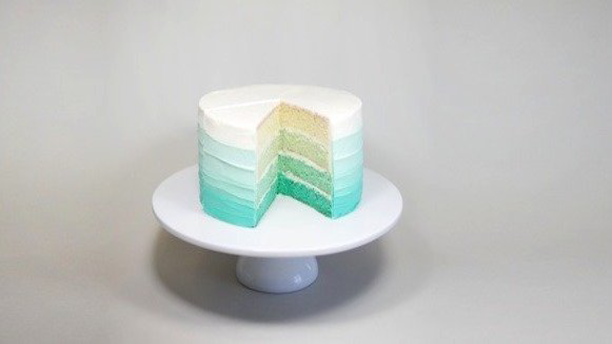 The cakes and cupcakes at Crumbs & Doilies remind us a bit of Jelly Beans, the shop truly prides themselves on their fiercely unique flavors and decorations. A few uncommon cupcake offerings include: Buttered Popcorn, Vanilla Rose, Honey & Rosemary, Cinnamon Toast, Malteser, Jamaican Ginger, Lavender Caramel, Neapolitan, Mexican Hot Chocolate, Toffee Apple, Eton Mess, Banana Coffee Pie, Chocolate Guinness, Maple Bacon, Mojito, PB&J, and an ambiguously named "Breakfast Cupcake." Furthermore, founder Jemma is a "proud member of Jamie Oliver's Food Tube army, hosts a weekly YouTube channel covering all things cupcake and cake-related," so check out the videos here. Locations include shops in Wandsworth, Covent Garden, and Chelsea.
Must try: The bakery's new Ombré cake. Crumbs & Doilies has truly perfected this already popular trend.
5. Ottolenghi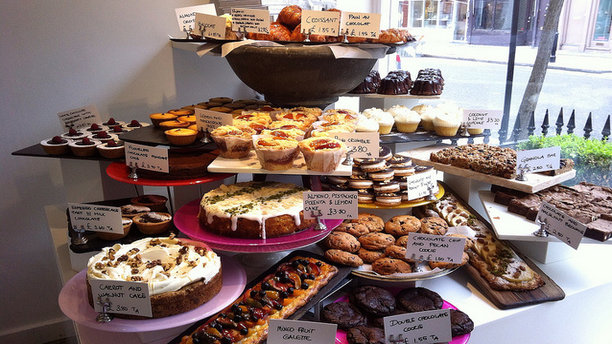 While not necessarily a "cake shop," Ottolenghi (founded and owned by Yotam Ottolenghi, popular Israeli chef and cookbook author) is four eateries in one: restaurant, patisserie, deli, and bakery (in Notting Hill). Judging by the above photo, you can guess which of the eateries customers find most favorable. That's right, their bakery. And with good reason; their most popular cakes include Orange Polenta Cake, Pear and Cranberry, Upside-Down Cake, Carrot and Walnut Cake, Double Caramel Birthday Cake, Apricot, Walnut, and Lavender Cake, and their famous Apple and Olive Oil Cake.
Must try: The Apple and Olive Oil Cake. And if you're in the mood to bake, you can make it yourself with Ottolenghi's Ottolenghi: The Cookbook.
6. Primrose Bakery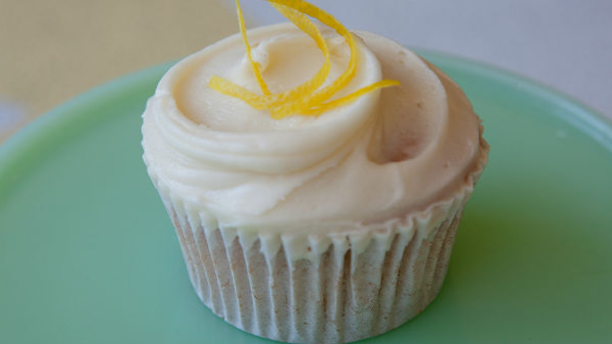 Ever wanted a gin & tonic and a cupcake at the same time and felt you had to choose? Look no further than Primrose Bakery. After organizing Primrose Bakery in Primrose Hill in 2004 as a cupcake bakery singly for children, matters took a turn for the awesome when adults began to savor the cupcakes as much as the kids. A decade later, and with another location in "Cupcake Capitol" Covent Garden, Primrose delights in being the only Cake Shop in the city that serves a comprehensive selection of "boozy" cupcakes. They offer 13 "Cocktail Cupcakes" at their bakery, "made with the finest quality Vodka and Gin and natural ingredients." And like Crumbs & Doilies, Primrose also takes pride in their unique flavors, some of which include Bubblegum, Earl Grey, Pink Lemonade, Tea & Digestive Biscuit, Rose, Violet, and even Quinoa. Furthermore, you can take classes and learn to make these marvelous (or booze-filled) beauties at home.
Must try: The Custard Cream Cupcake.
7. Kooky Bakes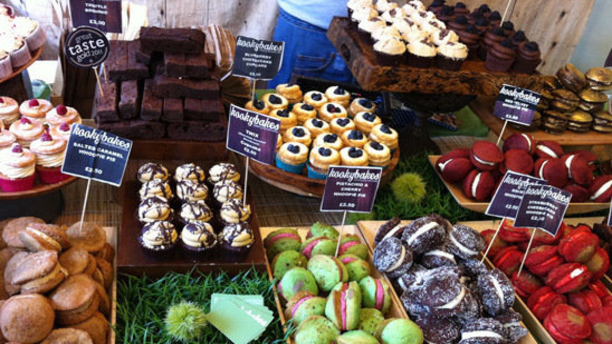 Beloved by anyone with a sweet tooth shopping at Fortnum and Mason and Selfridges, award-winning Kooky Bakes is exactly what it sounds like. Naturally, they have the typical flavors found in most British bakeries (Victoria Sponge, Chocolate, Carrot, Red Velvet), but then things get, well, "kooky" in their cake and cupcake departments. Signature flavors include Black & Blue (blueberry sponge, black current jam, blackberry mouse butter cream, fresh blackberry), The Triple C (chocolate chip studded coconut sponge, caramel, caramel butter crème, coconut–encrusted milk chocolate disc), and Peach Melba (raspberry studded vanilla sponge, peach buttercream, raspberry jam, fresh raspberries, raspberry crumbs). But those aren't even close to their kookiest offerings. Aside from "Kooky Signature Flavors," they also serve "Kooky Deluxe Flavors." We don't give away all Kooky's surprises, so we'll let you check those out for yourself in Kooky's cake and cupcake sections.
Must try: Chocolate Dirt Ball Layer Cake (dark chocolate sponge, milk chocolate mouse butter cream, chocolate sauce, chocolate shavings, chocolate dirtball truffle, chocolate crumbs). Yum.
8. Konditor & Cook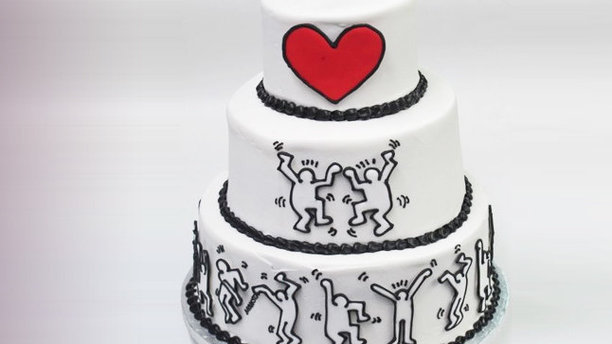 With trained German pastry-chef (Konditor) Gerhard Jenne running the show, seven locations scattered throughout London, an official Cake School, and an Emergency Cake Hotline, it's clear Konditor & Cook doesn't mess around when it comes to cake. Konditor & Cook has a wide variety of Bespoke, Christmas, Personalized, and just-for-consumption cakes to choose from. And the cakes are created with the utmost of tenderness and craftsmanship (just click here for an example, you will not be disappointed). They also serve lunch daily, complete with a buffet.
Must try: Resembling pure velvet, and winner of a Great Taste Gold Star in 2012, the Whiskey Bomb is mandatory.
9. Cocomaya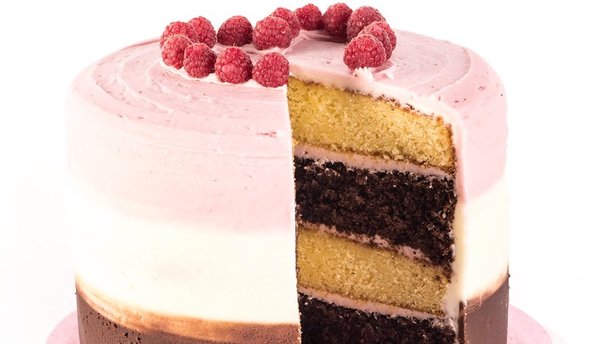 Founded by "former head of concept at Liberty [London] Joel Bernstein and the accessories and fashion consultant Walid al Damirji," Cocomaya adds a fashionable twist to London cake. You can build your own cake here, send an exquisitely designed message, or just cut yourself a slice from their traditional cake collection and enjoy.
Must try: Cocomaya's Devils Food Cake. It's practically dripping in chocolate ganache and sparkling with sugar glass flames. Also, the center is made of shortbread biscuits.
10. Bea's of Bloomsbury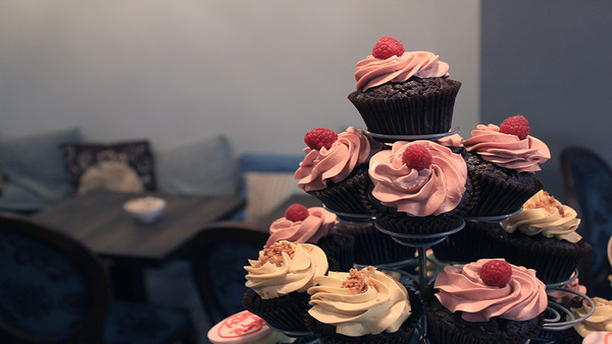 Founded in Bloomsbury in 2008, in a "former bank branch" from the late 19th century, Bea's has a "reputation for being unique, independent and for creating truly superior food." It's evident when you look at their cupcakes and cakes, and their expansion from one store to three in only six years (the other two are at St. Paul's and Farringdon). Aside from just cakes, Bea's is also offering a pretty spectacular Thanksgiving Feast menu. Who knew Brits were so into Thanksgiving?
Must try: Sticky Toffee Pudding Cupcake. A British classic.
Who's in the mood for some cake?
See more:
International Coffee Day: When Cupcakes Invaded Britain
10 Desserts That Brits Miss When They Leave the U.K.
Five British Desserts With Disgusting Names
Read More
Filed Under: