Oakland, California was initially settled by the Huchiun tribe before colonization by Spaniards in the 16th century and later sold to the U.S. by Mexico. The city became a true settlement during 1852 with an influx of blue-collar Americans seeking work during the Industrial Revolution. Now, it's a hip hub in the Bay Area, right outside of San Francisco, and happens to offer a variety of British and Scottish delights:
1. British Marine & Industrial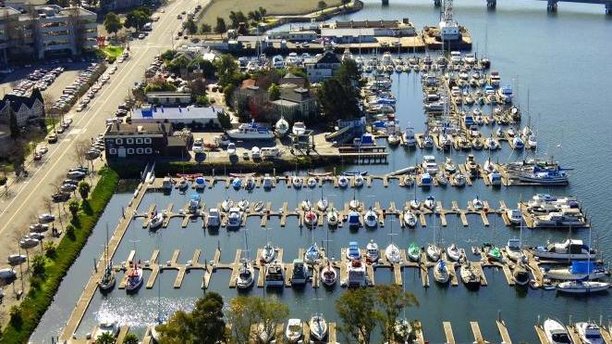 British Marine & Industrial, a "Perkins Master Dealer and a Perkins Sabre Master Dealer," is located on a boatyard on 11 Embarcadero Cove. Bryan Lowe created the company in 1986. His father had been a "master boat builder," in England, where Lowe apprenticed starting at age 16. The British Marine webpage claims, "for the last 13 years British Marine has been the delight and hidden secret of boat owners 'in the know'." So, if you own a boat and need services or a Perkins engine, Lowe supplies them.
2. The Pie Shop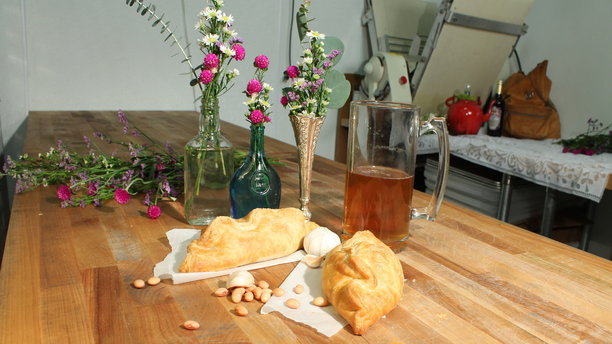 A talented engineer and expat from North Yorkshire, Chris Stokeld decided to discontinue his career in 1962 to make traditional English pasties for the city of Oakland. Fifty years later, Stokeld handed the keys (and the recipes) to his daughter, Nellie, who now runs the shop. The Pie Shop, located on 372 24th Street, offers a short and sweet menu including pasties, treats, and tea.
3. Commonwealth Cafe and Public House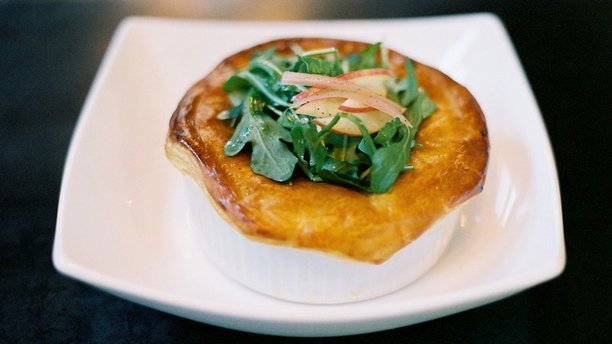 Aside from their impressive selection of English and Scottish ales, lagers, and stouts, the Commonwealth Cafe and Public House's kitchen menu is making us drool, with "Beanz & Toast," Scotch eggs, split pea soup, fish butties, shepherd's pie, vegan curry, and more. Commonwealth also doubles as a café, offering an assortment of coffees, teas, scones, and even a breakfast butty with Scottish style sausage, hardboiled egg, Challah bun, and HP Sauce.
4. British Car Specialists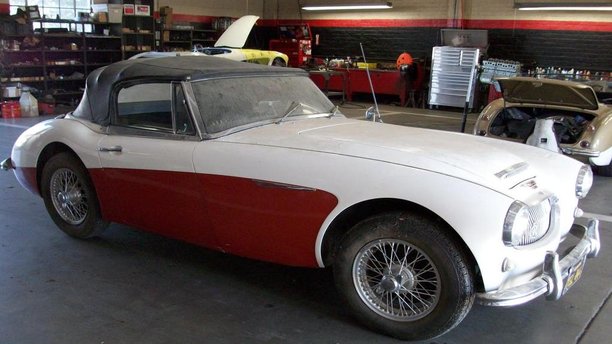 Established by Norman Nock (who, while semi-retired, still visits the shop daily) in 1958, the British Car Specialists have built their reputation for keeping British automobiles such as Austin-Healeys, Jaguars, MGs, Mini Coopers, Range Rovers, Triumphs, and Land Rovers running. Located just outside Oakland at 2060 N. Wilson Way, you can check out their parts and services if your British car needs some tidying.
5. The Englander Pub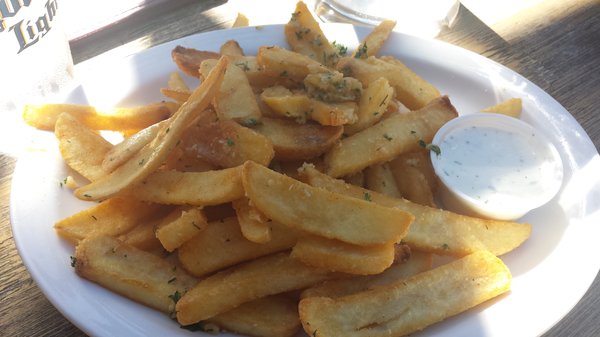 The Englander Pub, on 101 Parrott St, doubles as an authentic British pub and American sports bar. They have an immense selection of beer and ale, a traditional menu (with staples including fish pie, cottage pie, tikka masala, steak and ale pie, and bangers and mash), "pub rooms" for events and banquets, and catering. They also have happy hour, comedy provided by Michael Booker Entertainment, and free copies of the Union Jack newspaper.
6. High Tea at the Pardee Home Museum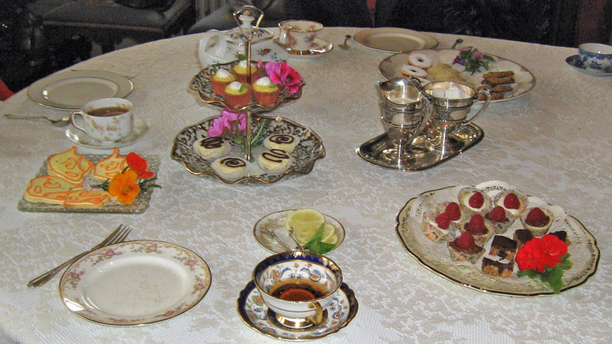 In 2012, Chowhound knighted High Tea at the Pardee Home Museum the best High Tea in the entire Bay Area. In 2013, the East Bay Express backed Chowhound, claiming the museum's High Tea experience is a "hidden gem" in Oakland and the entire Bay Area. The tea is served in an elegant, traditional late 19th-century dining room, complete with antique furnishings and an Elk's head positioned on the wall. The menu includes cucumber and smoked salmon sandwiches, scones served with fruit preserves and clotted cream, Brie muffins, tiny cookies and cakes, and a wide variety of teas.
7. Summer Shakespeare Conservatory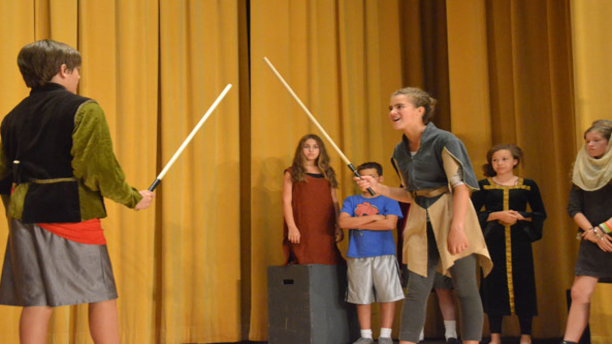 Cal Shakes (California Shakespeare Theater) "offers a theater experience rooted in the same passion for artistic exploration and excellence that guides our award-winning Main Stage productions" to kids and teens ages 8-18. The Summer Shakespeare Conservatory, at the Bruns Amphitheater in Orinda, was set up to allow young people to spend two-four weeks taking classes on acting, stage combat, improv, movement, voice, and text with big-time stage performers. Registration for 2015's Conservatory opens January 12, and financial aid is also available; don't forget to sign up.
8. The Oakland Warthogs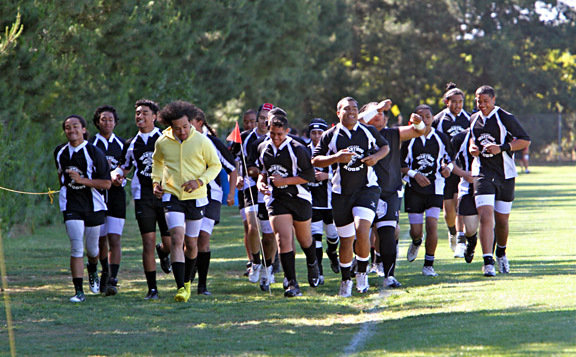 The Oakland Warthogs aren't just proud of their moments on the field, they take serious pride in academics. Their webpage states the Warthogs are a "Rugby Youth Program" that "exists to improve the lives and character of young men in Oakland, while motivating them to obtain a college education." But the Warthogs don't just preach; they practice. In eight seasons, the team has "maintained a 100% high school graduation rate." The majority of the students playing for the Warthogs live in poverty, so volunteers and affiliations are essential to keep the team running. Click here if you're interested in registering with this impressive rugby team.
9. The Gaskell Ball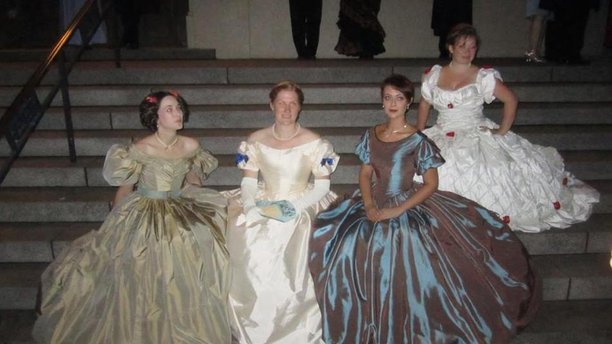 Put on your "fancy dress!" The Gaskell Ball, held in "the 1920s Main Ballroom of the Scottish Rite Center" is "the bay area's oldest and finest formal ball." The ball is pretty much an all-day event, with an afternoon dance class at 3:30 pm, an introduction to Victorian Waltz, Galop, Mazurka and Schottishe at 7:30 pm, and, at 8:30 pm, the dancing starts, accompanied by The Brassworks Band. Their next Ball is held December 13, so be sure to check back for registration. Also, check their Facebook for info on upcoming events and their Instagram for photos and videos.
10. The Scottish Rite of Oakland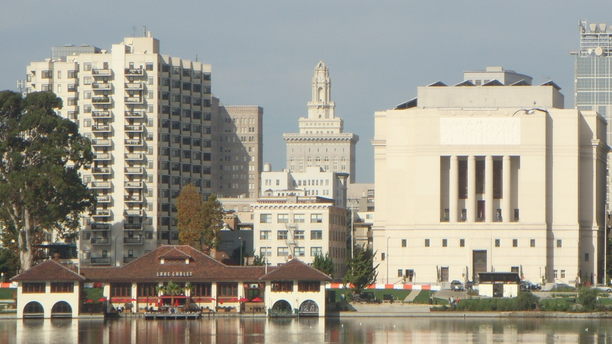 In 1833, Albert Pike, the "Sovereign Grand Commander of the Supreme Council of the Ancient and Accepted Scottish Rite of Freemasonry" was visiting Oakland. Pike, along with three fellow Freemasons, was aided by Oakland resident Edwin A. Sherman in finding 12 Oakland men to found the Scottish Rite of Oakland. Since 1833, the Scottish Rite of Oakland, located at 1547 Lakeside Drive, has established a Center for business and social events, has a running clinic for members, and has even become green. To participate through affiliation or by taking classes, click here.
What's first on your list?
See More:
10 British Things About Tulsa, OK
10 British Things About El Paso, TX
10 British Things About Savannah, GA
Read More
Filed Under: