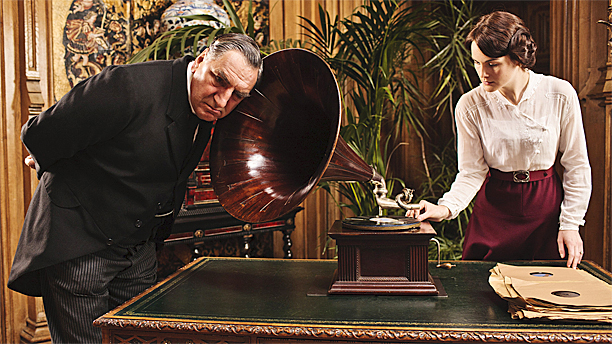 There are many reasons why British voices and accents are greeted with increased (and entirely appropriate) levels of reverence and respect all over the world. Some of them are historical—the British Empire was very big, after all, and those guys knew how to command respect—and some cultural; to do with remarkable achievements in the fields of theater, art and music.
Given that British actors are in such high demand, and British TV shows are enormously popular almost everywhere, it's not surprising that there's a strong demand for U.K and Irish voices, especially when making promotional videos.
In fact, according to a survey taken from their own job advertisements by the freelance website PeoplePerHour, the demand for British voices—for how-to guides, adverts or even personalized birthday greetings—has doubled in the past year, with Americans putting in more requests than any other nation. And their requirements are getting quite specific. When naming the kind of accents or voices companies want, the most frequently dropped names include Daniel Craig, Colin Farrell (who is Irish, let's be clear), and Lady Mary from Downton Abbey.
That's people who talk LIKE Daniel Craig, Colin Farrell or Lady Mary, not the people themselves. And in the case of Lady Mary, not Michelle Dockery either, thanks.
Before Downton, the most-requested British accent to be specified was "BBC News." Now, we could get into a conversation here about the regional variations of various BBC News presenters, but it'll take too long and it's nit-picking. What the companies want is that quiet, upper-crust British (which most often means English) confidence and authority. Or, in the case of those people looking for a Hugh Grant, quiet British authority and a little bit of halting, bumbling inarticulation.
The most popular 20 named voices are:
Lady Mary
Hugh Grant
Daniel Craig
Colin Farrell
James McAvoy
Helen Mirren
Cheryl Fernandez-Versini
Hugh Laurie
Idris Elba
Sean Connery
Liam Neeson
Simon Cowell
Keira Knightley
Gordon Ramsay
Benedict Cumberbatch
Matt Smith
David Beckham
Nigella Lawson
Jason Statham
Keith Lemon
It's an interesting list, isn't it? No Tom Hiddleston, not even as Loki, and a very high placing for Cheryl Fernandez-Versini—Cheryl Cole as was—despite her accent being cited as the reason people didn't take to her as a judge on the U.S. version of The X Factor. She's higher up than Simon Cowell!
It's interesting along lines of nationality too. Of the Top 20, two are Scottish (James McAvoy and Sean Connery), Liam Neeson is from Northern Ireland and Colin Farrell is Irish. Everyone else is English. And quite why anyone wants David Beckham for his voice alone is anyone's guess.
There are only two strong regional accents on the list, Cheryl's from the North East, and the comedy character Keith Lemon, who's from Leeds. The Welsh nation is entirely unrepresented, despite some of the greatest orators—Anthony Hopkins, Richard Burton—coming from Wales, but in a strange irony, three of the Top 20 have first names that are most commonly associated with the Welsh: Hugh Grant, Hugh Laurie and Idris Elba.
That's not really enough of a consolation though. Will this delightful video do instead?
Thought as much.
See more:
The Brit List: 5 British Accents That Can Baffle Americans
Five Strong UK Regional Accents That DID Succeed In America
When Bad American Accents Happen to Good British Actors
Emma Watson, Peter Dinklage: Who Deserves an Angly Award?
Read More
Filed Under: