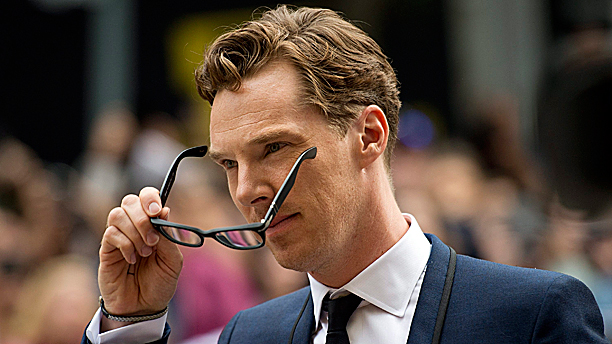 We're always itching to know what Benedict Cumberbatch is thinking, and now we get a chance to find out with Elle U.K.'s word play game.
If you don't know how word play works, it is fairly simple: 1) A person says a word; 2) and the other person says the first thing that comes to mind.
Word association is some times used in psychological exams, but in this case, it's just a bit of fun. With that said, it'd be interesting to witness a word play game with Cumberbatch as Sherlock. But, we'll have to wait on that.
Cumberbatch plays along with Elle, not shying away from any of the more loaded words like, "love," "babies," and "otter." And while the internet is the gift that keeps on giving for some of us, he has a priceless reaction to when the word "internet" flashes on the screen.
You can watch the game here.
You can check out Cumberbatch on the cover of Elle U.K.'s December issue, featuring "A Day in the Life." It's a collector's issue, so even if you don't subscribe to the magazine, you can buy this issue as a one-off here. The issue goes on sale on October 30.
What was Benedict Cumberbatch's best reaction?

See More: 
Benedict Cumberbatch to Play Doctor Strange?
Go on, Benedict Cumberbatch, Say "Penguin"
WATCH: Benedict Cumberbatch Has Fanboy Moment on Red Carpet
Read More
Filed Under: