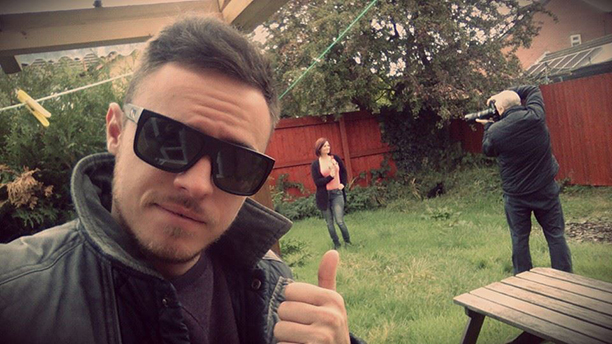 This sounds like the making of a romantic comedy: a young man found himself a girlfriend, and like people in love do, he wanted his sister to have a similar experience.
So, what did he do?
Adam Clarke, 26, posted a video of him and his sister Natalie Whatley, 33, out and about running errands, on Facebook and Gumtree.com (the U.K. equivalent of Craigslist.org), in an attempt to find her a boyfriend, reports ITV.
Clarke felt like his sister worked too much and wasn't putting herself out there, so he took matters into his own hands. The video starts off a little bit like a roast, but it's clear he had good intentions. The best bit is Clarke looking over his shoulder while he films the video, because he knows his sister is about to hop in the car and catch him in the act.
You can watch the video below (NSFW due to some language):
Whatley realized her brother shot the video, but asked him to delete it. She had no idea it went online. Clarke, being the scampish little brother, posted the video on his own Facebook, and in just a few days it received close to 10,000 views.
Of course, this wee stunt could have royally backfired, but it seems to have paid off, and Clarke's big sis isn't mad at all. Actually, she's busier than ever, sorting through over 100 dating inquiries.
Whatley has not only been inundated with suitors, but she's been fielding media interviews, telling ITV, "At first I was shocked, and kicked off, but then I began to see the funny side, and now I'm glad he's done it."
We touched base with Clarke over email, asking if he was surprised by the results, and he wrote us back saying, "Sometimes it's good to do wacky and crazy things, like a video, in order to stand out. And I hope this video helps my sister find Mr. Right."
Whatley has narrowed down the candidates to eight suitors, and she's already booked a date for this week, according to Clarke. There's no way Clarke would sit this one out, he plans on turning up with his camera to capture the moment.
At one point, he might have to let his sister take the reins on her dating life. But, not just yet.
The siblings are co-founders of Suave Promotions, based in Cardiff, Wales. This isn't the first video Clarke's made, you can follow him on Twitter here.
What would you do if one of your siblings posted a dating ad on your behalf?
See More:
British Calendar Features the "Dullest" Men in U.K.
WATCH: London Commuter Challenges Tube to a Race by Foot
Scottish Love Note Found in WWI Kilt
Read More
Filed Under: