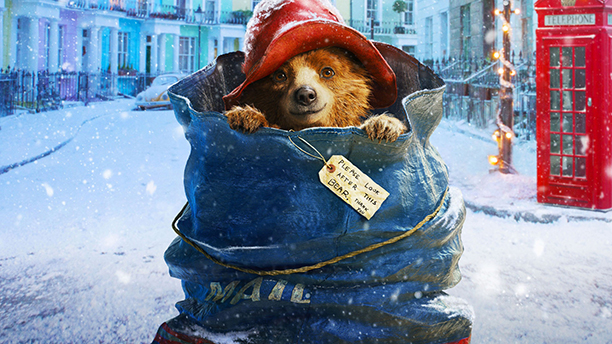 We had a peek at the first Paddington trailer back in June 2013, but this is the first time we get to hear the Peruvian bear speak. And he's quite cheeky.
The trailer gives us a chuckle early on with Mr. Brown (Hugh Bonneville) referring to the bear on the platform as "Stranger Danger." He advises his family to keep walking, but Mrs. Brown (Sally Hawkins) has a soft spot and stops to speak to the lost bear (voiced by Ben Whishaw). The family ends up taking him home to stay with them for just one night.
The bear's native name, which comes out as a sort of howling growl, is difficult for the Browns to pronounce, so they suggest giving him an English name: Paddington.
Doctor Who's Peter Capaldi pops up as a stodgy neighbor who isn't too keen on the bear at all.
You can watch the delightful story of Paddington's travels in the trailer below:
Paddington comes from the producers of the Harry Potter series, HeyDay Films, which you may have picked up on with the fanciful music heard in the trailer.
Paddington hits U.K. theaters on November 28, and will be released in the U.S. on January 15, 2015.
What did you think of the new trailer? 
See More: 
WATCH: First Teaser Trailer For 'Paddington'
WATCH: The 'Paddington' Trailer is Finally Here
Michael Sheen's Paddington Statue Unveiled, First of 50 Contributions to Paddington Trail
Read More
Filed Under: