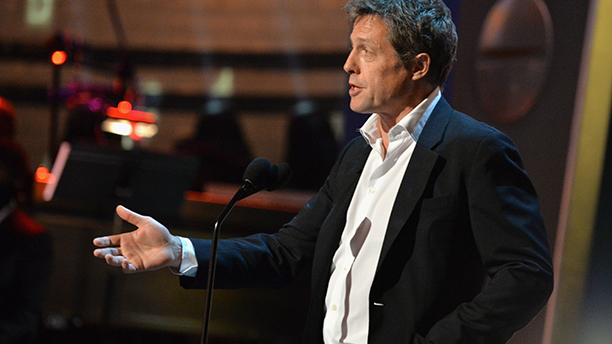 If you ever find yourself in a Hollywood pitch meeting, you have less than 30 seconds to make an impression. Hugh Grant's character in The Rewrite is missing the mark.
Grant plays a once successful screenwriter who is spitting out stale ideas. He seems to have a bad case of writer's block, but rather than changing gears and adapting, he hits a wall.
The new clip, courtesy of RadioTimes, highlights Grant doing his rounds with studio execs. He's throwing out his ill-conceived pitch, which is especially bad when he runs the story past a young developer he has apparently met before (but forgot).
You can watch the clip here.
The Rewrite hits U.K. theaters tomorrow (October 8). It's scheduled to be released in the U.S. in 2014.
You can catch up with Grant this coming Saturday (October 11) on The Graham Norton Show. You can watch a preview clip of the episode here.
What did you think of the clip?
See More: 
WATCH: Hugh Grant in 'The Rewrite' Trailer
Hugh Grant "Very Much Unwanted" for 'Four Weddings' Role
Hugh Grant Makes Rare Public Appearance to Help a Friend
Read More
Filed Under: