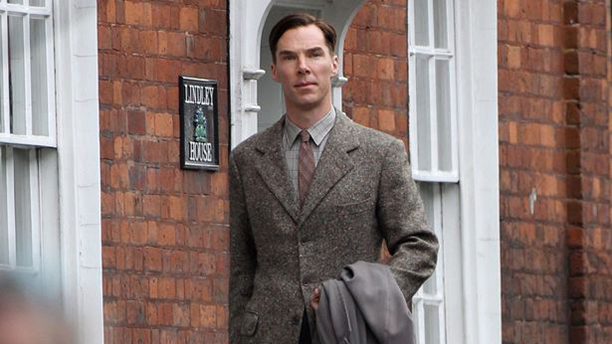 If you think Benedict Cumberbatch oozes confidence, check him out as super mathematician Alan Turing in this recently released clip of The Imitation Game, exclusively at Digital Spy. The stakes are high, and Turing is unfazed.
Turing was brought in to meet with Commander Denniston, played by Charles Dance, to discuss breaking the German's encryption device, the Enigma machine, during WWII. Digital Spy describes the scene as a "job interview," but typically the employer, the man behind the desk, asks the question.
In this case, Turing seems to be doing most the talking, holding court, saying, "You need me, more than I need you Commander. I like solving problems Commander, and the Enigma is the most difficult problem in the world."
The Commander corrects him, interrupting his monologue, by saying, "It's not difficult. It's impossible."
You can check out Turing's cheeky response to that in the below clip:
The Imitation Game opens in the U.S. on November 21, and in the U.K. on November 14.
What do you think of biopics? 
See More:
'The Imitation Game' Wins People's Choice Award at TIFF
#AskBenedict: The Best of Benedict Cumberbatch's Twitter Q&A
Anglo Fan Favorites Tournament Kicks Off November 1
Read More
Filed Under: