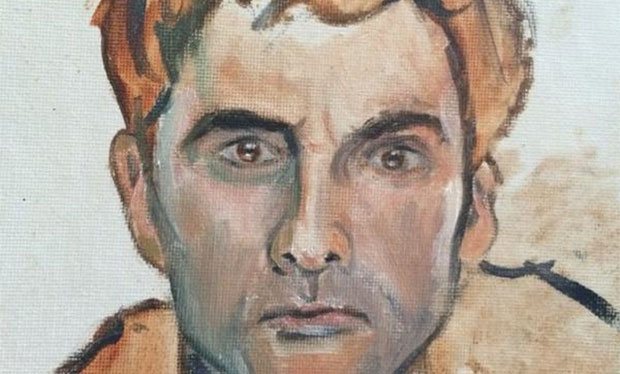 It feels like David Tennant Day with his new show Gracepoint having just premiered yesterday on Thursday (October 2).
Mark Gatiss, Sherlock co-creator, Doctor Who contributing writer, and actor, possibly had the same inkling. At first glance, the RadioTimes headline "What Happens When Mark Gatiss Paints David Tennant," made us think that Gatiss actually put body paint on the Scottish actor, but, alas, that's not the case.
Gatiss went back into his trove of all things great, and found an oil painting he did of his "old pal." Gatiss wrote Doctor Who episodes during Tennant's reign as the Tenth doctor.
Gatiss was kind to share the piece of art with all of us via his Twitter account:
Just found a painting I did of my old pal David Tennant. Think it was going to be Hamlet holding a Cyber-head! pic.twitter.com/gsWjuhjS0R

— Mark Gatiss (@Markgatiss) October 2, 2014
You can follow Gatiss on Twitter here.
What do you think of Mark Gatiss' not-so-secret talent?
See More: 
WATCH: 'Sherlock's Mark Gatiss Makes His 'Game of Thrones' Debut
'Sherlock' Co-Creator Mark Gatiss Interviews Martin Freeman
WATCH: First Look At David Tennant in 'Gracepoint'
Read More
Filed Under: