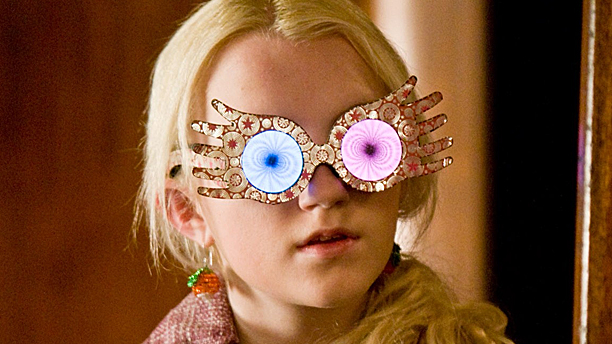 Because we already know where Harry, Hermione and Ron ended up. But not everyone can be the Boy Who Lived, the Boy Who Lived's Best Friend, or The Girl Who Had To Do Most Of The Thinking. So, what happened to the rest of them?
Bonnie Wright (Ginny Weasley)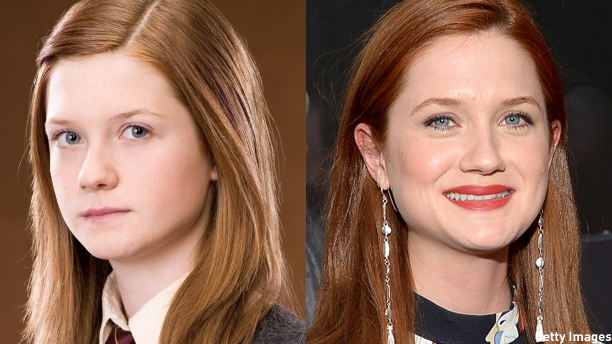 Bonnie has done very well out of her Harry Potter experience, appearing in all eight movies and then marrying the hero (if you're lost in the Potterverse). JK Rowling referred to her as being one of the "Big Seven"—her term for the most significant of the younger cast members, including Daniel Radcliffe, Emma Watson, Rupert Grint, Tom Felton, Matthew Lewis and Evanna Lynch. And she very quickly began to line up roles, including the young Agatha Christie in 2004's TV movie Agatha Christie: A Life in Pictures, After The Dark (which came out in February 2014), Before I Sleep and The Sea. In 2013 she made her stage debut at London's Southwark Playhouse as the Girl in Peter Ustinov's The Moment of Truth, and she's currently working on a film called Who Killed Nelson Nutmeg.
Then there's her sideline career as a model and director of music videos, her screenwriting and directorial work on the short film Know Thyself, and the movie Separate We Come, Separate We Go (her graduation project which starred David Thewlis and premiered at Cannes) and her own production company Bon Bon Lumiere.
James and Oliver Phelps (Fred and George Weasley)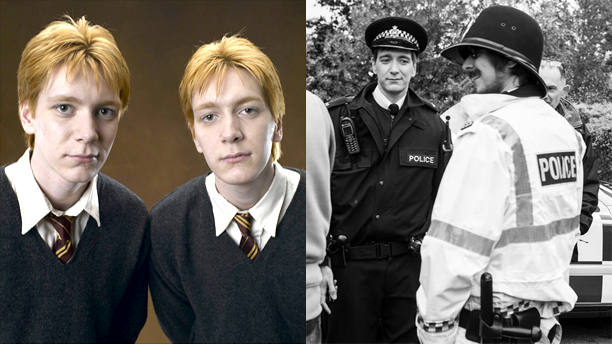 Bonnie's screen elder brothers, James and Oliver have the option of working together—as they did in a 2009 episode of Stephen Fry's Norfolk drama Kingdom—or apart, with James appearing in 2012's Ward 3 and working as a runner on the film sets of Harry Potter and the Half-Blood Prince and The Da Vinci Code. Oliver's solo credits also include a short film called Ears.
Both brothers are currently working on a British production called Own Worst Enemy, playing golf with their former wizarding schoolmates and touring the world in support of various Harry Potter-related experiences.
Matthew Lewis (Neville Longbottom)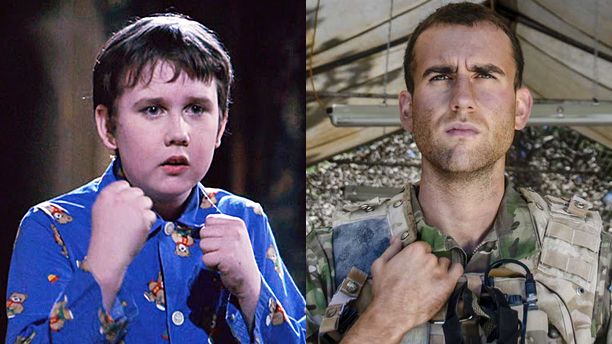 Matthew regularly features in the news pages of gossip magazines, primarily because he has become quite such a handsome young man after what appeared to be a less than promising start (his Neville costume involved a fat suit, false teeth and deliberately stuck-out ears, so it's not that much of a miracle after all). A working actor since the age of five, Matthew had appeared in British TV shows such as Heartbeat and Where The Heart Is before Harry Potter happened, and has continued to work diligently ever since. In 2011 he took the role of Lester Cole in a touring production of Agatha Christie's Verdict. The following year he appeared in the five-part BBC TV drama The Syndicate, took the role of Dodd in the movie Wasteland, and made his West End debut in Our Boys alongside Arthur Darvill. He has since joined the cast of the BBC3 comedy drama Bluestone 42, playing part of an army bomb disposal unit in Afghanistan.
He is also the only person in history to have suffered a ruptured eardrum at the hands of Helena Bonham Carter, who accidentally jabbed it with her wand during filming.
Tom Felton (Draco Malfoy)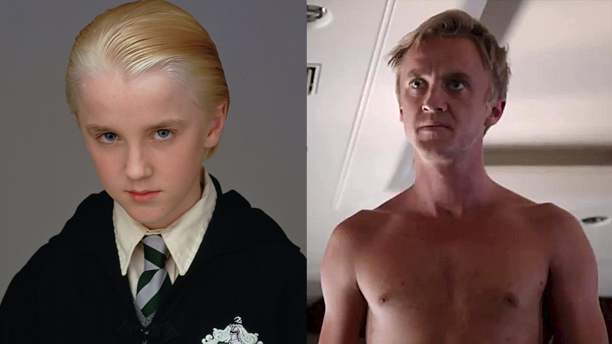 Another seasoned pro even before he got his Hogwarts call-up papers, Tom started out making commercials for Barclaycard and Commercial Union, and had even been in movies before the first Harry Potter. He played Peagreen Clock in The Borrowers in 1997, and filmed his contribution to Anna and the King (alongside Jodie Foster) before shooting began on Harry Potter and the Sorcerer's Stone. Since the final fall of the Dark Lord, Tom has busied himself with music, releasing several songs on YouTube and iTunes, and an album called In Good Hands.
He also took the lead role in the 2010 movie White Other, playing opposite Imelda Staunton, and played one of the humans in 2011's Rise of the Planet of the Apes. He can currently be seen appearing in the TNT crime series Murder in the First, and will be playing Dr. John Seward in Fangs of War, a wartime re-setting of the story of Dracula.
Alfie Enoch (Dean Thomas)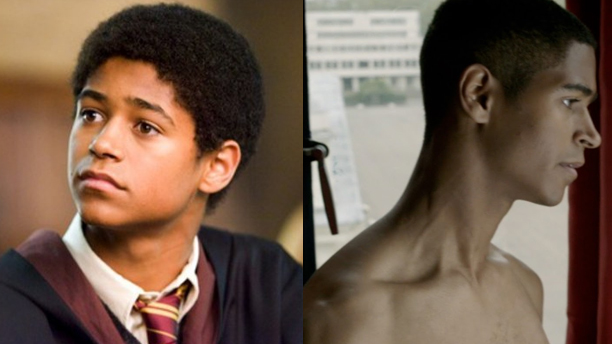 Alfie (or, more recently Alfred) stands at the meeting point between three titans of British popular culture. Popping up as Dean Thomas in all eight Harry Potter movies, he went on to take the role of the soldier Bainbridge who died under mysterious circumstances in the Sherlock episode "The Sign of Three." And his father is William Russell, who played Ian Chesterton, the very first of the Doctor's companions in Doctor Who.
And if that wasn't enough, he appeared in the first episode of Broadchurch, and played Titus Lartius in the Donmar Warehouse production of Coriolanus that starred Tom Hiddleston and Mark Gatiss. He can currently be seen playing law student Wes in the ABC legal drama How To Get Away With Murder.
Devon Murray (Seamus Finnegan)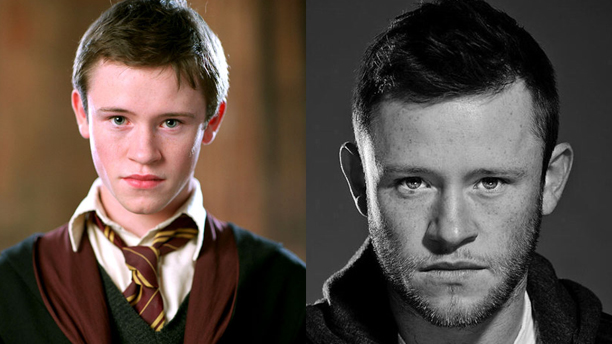 Like Tom Felton, Devon's career was already well established by the time of his first appearance in Harry Potter. At the age of 10, he appeared in the film This Is My Father alongside Stephen Rea, John Cusack and James Caan, which led to a role in Angela's Ashes the following year, and then the TV movie Yesterday's Children a year later. However, he's not quite managed to maintain the same level of success since.
Daniel Radcliffe's revelation that Devon was something of a serial prop mistreater—he holds the record for wand breakage after managing to destroy 10 in one movie—won't exactly have helped.
Katie Leung (Cho Chang)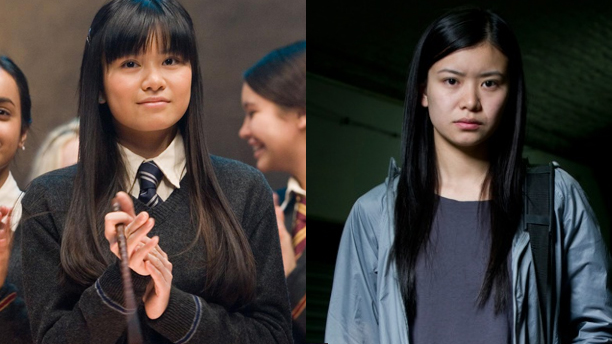 Having attended an open audition for the role of Cho Chang, won the part and then found herself the subject of worldwide press and fan attention, Katie took her time deciding whether a career in acting really was for her, preferring to focus on art and design. In the end, it took a drama course at the Royal Conservatoire of Scotland to really light the blue touch paper and in 2011, she accepted the lead role in Jung Chang's autobiographical play Wild Swans. It premiered in Cambridge, Massachusetts the following year, eventually moving to London. That year, she also appeared in a four-part Channel 4 drama called Run, in which her character is beholden to a criminal syndicate called the Snakehead gang (any relation to any real Dark Lords is entirely coincidental).
Last year she appeared in The World of Extreme Happiness at the National Theatre, and as well as appearing in the BBC crime drama Father Brown, she has spent much of this year working on the BBC Drama production One Child, about a girl adopted into an American family from China.
Evanna Lynch (Luna Lovegood)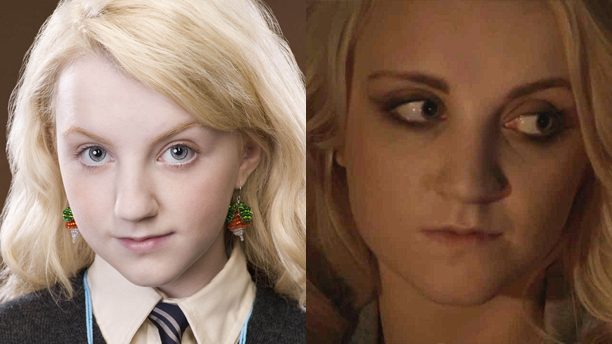 In contrast to some of the names on this list, Evanna was not from a theatrical family and did not have extensive acting experience. But she was a die-hard Potter fan, sending JK Rowling fan letters and even receiving replies. As a result of her fandom, she attended an open audition for the role of Luna Lovegood and got the role against stiff competition (some 15,000 girls auditioned). After Harry finally did for Ol' Snake-nose, Evanna took a few guest roles, including the Sky1 series Sinbad and the short film Apex. She appeared in the teen comedy G.B.F. and played Bess Houdini, the wife of Harry, in a touring British stage production of Houdini, the story of the great escapologist's life.
She also has taking a campaigning role in promoting a healthy body image, after admitting her own experiences with anorexia from the age of 11. More recently, she took the lead role in My Name Is Emily, an Irish production about the relationship between a teenage girl and her mentally ill father.
Clémence Poésy (Fleur Delacour)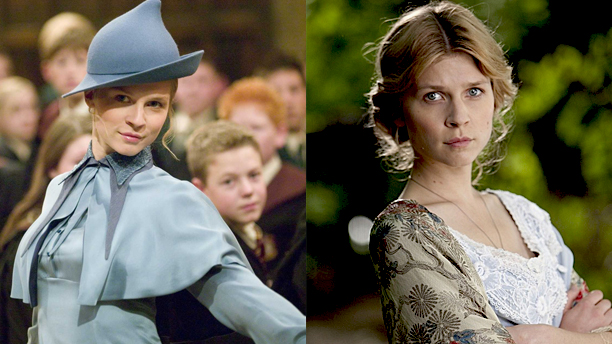 In contrast to some of the actors in this list, Clémence's role as the visiting Fleur Delacour is not the defining moment of her career. In fact, since her 2005 appearance in Harry Potter and the Goblet of Fire, she went on to star in In Bruges (alongside fellow Potter veterans Brendon Gleeson and Ralph Fiennes), 127 Hours with James Franco, and appeared in CW's Gossip Girl as Chuck Bass's French girlfriend Eva. There was also her modeling career for Chloé, Gap and G-Star, and a 2012 Broadway run as Roxanne in Cyrano de Bergerac.
Oh, and she made an appearance singing on "Happenstance" from Miles Kane's 2011 album Colour of the Trap. Last year she took the lead role in the Sky Atlantic/Canal+ detective series The Tunnel.
Harry Melling (Dudley Dursley)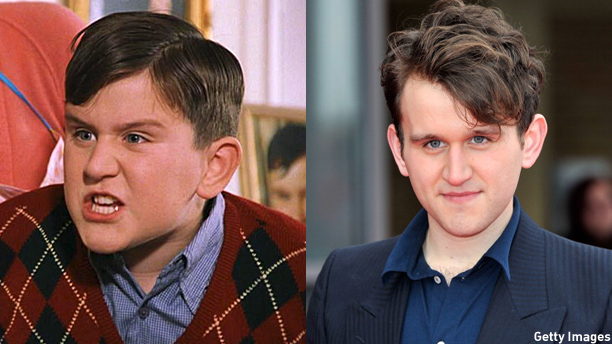 OKokok, technically Dudley Dursley is not a classmate of Harry's, but Harry Melling counts as a Hogwarts graduate in every other respect, appearing in five of the eight movies even if he never got to hold a wand. Harry comes from a similarly distinguished line to Alfie, as his grandfather was Patrick Troughton, the Second Doctor. Which means his uncles are the actors David Troughton, Sam Troughton and Michael Troughton.
Harry has divided his time between TV roles—he was Gilli in the Merlin episode "The Sorcerer's Shadow", and appeared in the BBC's 18th century legal drama Garrow's Law—and stage performances, including a stint earlier this year playing the Fool in a Brooklyn Academy of Music production of King Lear.
See more:
British/American Couple Create Magical 'Harry Potter' Wedding
Daniel Radcliffe: "We Could Have Done with an Acting Coach for 'Harry Potter'"
Why You Never Saw Rik Mayall in a 'Harry Potter' Movie
New 'Harry Potter' Shop Opens On An Actual Platform 9 3/4
Read More
Filed Under: