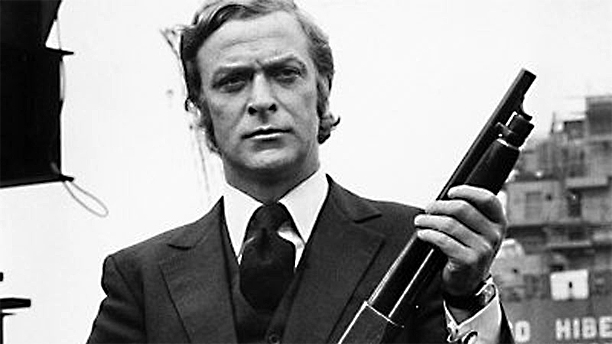 I guess now is as good a time as any to prepare ourselves for Michael Caine's inevitable retreat from front line movie making. And if his most recent interview on the BBC's Newsnight is anything to go by, he's been thinking along similar lines.
The double Oscar winner (for Hannah and Her Sisters and The Cider House Rules) is considering calling time on his remarkable career, with only one more movie to complete, the sequel Now You See Me, the story of magicians on the rob. That's quite an exciting cast, as it was announced this week he'll be joined by Daniel Radcliffe.
But once that's done, so's he…
…unless a really good script comes along.
He said: "I have no ambitions now … all I do is, I do films that I really want to do. If I don't get a script—which I don't have – that entices me out, I'll be done in December when I do the last picture, the last script I've got.
"I always went into every movie with an aim. It was either to get an Oscar or make money, that's the two reasons I do movies. I've got two Oscars and I've got some money so I'm alright."
Here's the interview. It is slightly NSFW on the language front:
Early this week, Michael appeared at a special gala night in London's Royal Albert Hall to celebrate his career—including such eternal British movie delights as The Italian Job, Alfie, Get Carter, Zulu and Educating Rita—and he told the audience that he's prepared to settle down and enjoy himself now: "Now I've retired, sort of. I'm doing a second one of Now You See Me, a picture I did about magicians… I do that in December and then I stop. But then someone will give me a script."
Wait, does that mean he did the Batman movies to get an Oscar or for the cash?
See more:
WATCH: Colin Firth, Mark Strong and Michael Caine Star in 'Kingsman: The Secret Service' Trailer
A Brief History of Michael Caine Impressions
What's It All About, Sir Michael? The Wit and Wisdom of Michael Caine
Movie Posters: Sir Michael Caine Through the Decades
Read More
Filed Under: