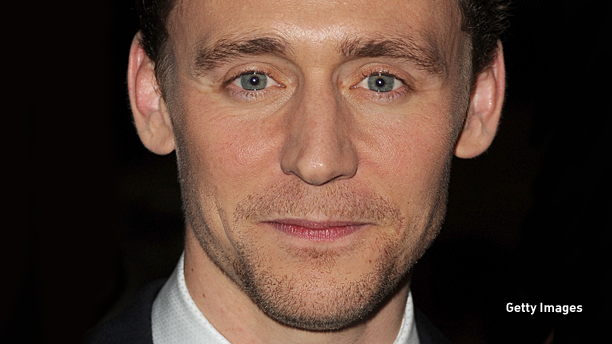 There's a fascinating interview in Radio Times today with Allie Esiri, the creator of the app The Love Book, which features prominent actors—including quite a few Anglophenia favorites, reading poems that they find inspiring.
It's this sort of a thing, if you're not familiar. Helena Bonham Carter reads Christina Rossetti:
And of course, the biggest draw to the app so far has been the presence of Tom Hiddleston, who was invited to take part after a conversation Allie had with Tim Burton, Helena's husband.
She explained: "This was before he became mega mega famous. Tim told me he was very good and that he was going to be really, really big."
"Tom was absolutely brilliant and came in a few times to read, perfectly prepared. He didn't need a note, he just understood everything. He told me, 'poetry is something that I liked privately, now its quite fun to share my love for poetry publicly.'"
It's Tom's reading of the E.E. Cummings poem "May I Feel Said He" that has proved to be the most popular recording of all, and with good reason, as Allie explains:
"It's incredibly sexy, you almost have to go into a quiet room…it's almost pornographic! People really like that one! I said to Tom afterwards, 'I know it would be the one.'"
And here's why:
There is also the small matter of this:
Emma Watson also appears, reading some of her favorite verses, and was encouraged to have a crack at Juliet's soliloquy from Shakespeare's Romeo and Juliet, not least because, of the British actresses who are currently world famous, she's the one closest to the right age.
"When Emma came in she brought in some poems she loves," Allie explained. "It was a really interesting selection, quite self-helpy and positive. Before she came to read, I also sent her a few poems I thought she might want to do and I included Juliet. And she did."
Should you wish to hear Tom's point of view on the project, it is here too:
See more:
Poetry Day: 10 British Actors Read 10 British Poems
Which Poem Makes Tom Hiddleston Cry? This One…
Idris Elba Responds to 'I'm Sorry I'm Not Idris Elba' Poem
10 British Actors Trying Their Hands at Pop Music
Read More
Filed Under: