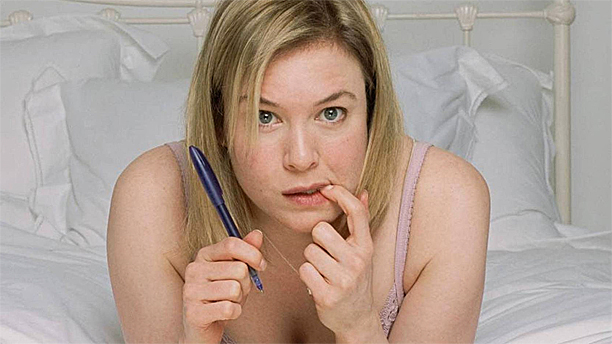 To judge by the rumors alone, it seems that the third Bridget Jones movie may as well release its own production diary about the hilarious trials and tribulations of attempting to make a film, rather than y'know, making the movie itself.
Ever since Bridget Jones: Mad About The Boy—Helen Fielding's third book in the series—was released, there has been intense speculation about how it will be filmed. First there was a concern that Colin Firth would not be invited to take part (for reasons that are clear from reading the book, in case you have not), then Hugh Grant announced that he was leaving the production, and now Emma Thompson is reported to have been drafted in to try and fix the screenplay, written by Helen and One Day's David Nicholls.
It's certainly this script that eventually led Hugh to make his exit, particularly as it was originally intended to portray Bridget in her 40s and keen to have a child—the title being Bridget Jones' Baby—whereas the book puts 10 years on her and sees her raising two small children alone. He explained his decision in an interview with Free Radio over the weekend: "I decided not to do it. But I think they're going to go ahead and do it without Daniel.
"I'm always quite difficult, but I was really impossible on this one. And there was a lot of coming and going about the script and my part. To begin with, I was not convinced that Daniel Cleaver could ever go into television, a medium he despises. But I got my head around that and did a lot of work on just sort of trying to keep the cleverness of Daniel."
He concluded: "The book's excellent, by the way, but the script is completely different – well, the script as I last saw it a few years ago."
Now The Sun is reporting that Emma has been brought in to try and fix these problems, with a redraft.
Fingers crossed this is one diary that has a happy ending.
See more:
Colin Firth Works with Woody Allen, Relives 'Bridget Jones'
Colin Firth Is Not At All Optimistic About 'Bridget Jones 3′
WATCH: Emma Thompson Sings 'Sweeney Todd's "Worst Pies in London"
Brit Binge Watching: Five Hugh Grant Romantic Comedies Available Online
Read More
Filed Under: