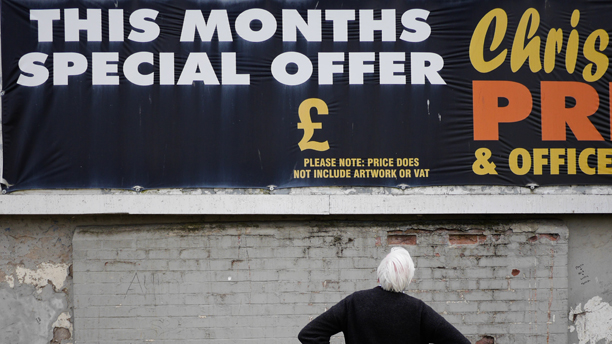 Before you throw your hands up in the air, exclaiming, "This is so rude!" please note, in this case, dull is actually a self-described compliment by the members of The Dull Men's Club.
Actually, if you were to make a statement ending with an exclamation point, you wouldn't make it into the club, politely explains club Assistant Vice President Leland Carlson in an email. The group is for dull people, not overly excitable people.
Carlson explained how the club came about. He and some friends were in NYC at the New York Athletic Club. They were flipping through the organization's monthly magazine, The Winged Foot, which featured a number of clubs-within-the-club like the "boxing club, skiing club, wrestling club."
One of the men said, "We don't do any of these things?" and from that grew their own club.
The Dull Men's Club is made up of 5,000 members who have uncommon hobbies like a traffic cone collector, a drain documentarian, and a brick enthusiast. The calendar features 12 of its members who are, "passionate about everyday, mundane, unglamorous things—things that many people are think are dull."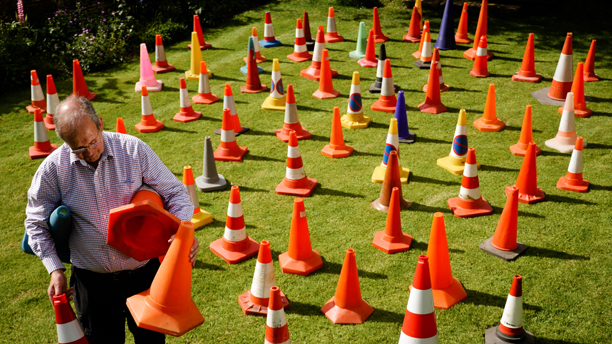 The group is not lacking in the sense of humor department with taglines found on their Facebook page like, "Born to be mild," and "We're giving a good name to a four letter word."
Carlson told the U.K. Express, "We wanted to have a bit of fun. The British are well known for being eccentric and this calendar is a celebration of that."
The 2015 calendar kicks off with Kevin Beresford, the president of The UK Roundabout Association, who spends his free-time photographing roundabouts nationwide. He has even compiled his snaps into a book, which you can check out here.
Some members like Ken McKoy, a novelist, who sends the same Valentine to his wife every year, had mixed feelings about being included in the calendar, telling the Express, "I don't consider myself dull, but it's a fun thing and all quite amusing."
Some of the hobbies, like rock moving, stemmed from a cause versus simply an interest. Michael Kennedy, 73, spends two hours each day, except Saturday, moving rocks from the shore closer to cliff sides to prevent erosion.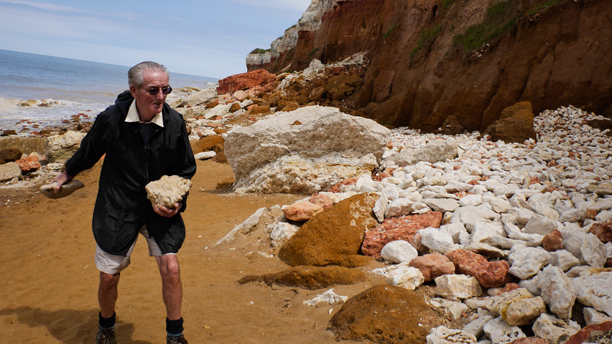 He used to walk two and half miles a day, but now moving rocks is his form of exercise, with him saying, "I started moving rocks and now I can't stop. It's better than sitting in an armchair. I'll do it for as long as I'm healthy."
The months of the calendar are filled out with men who collect milk bottles, or traffic cones, or seek out misplacesd apostrophes in public signs. The calendar even comes with a membership certificate.
The calendar is now available on Amazon.com for $16.00.
When they say "dull," do they really mean delightful?! (Oops, no exclamation marks.)
Read More
Filed Under: