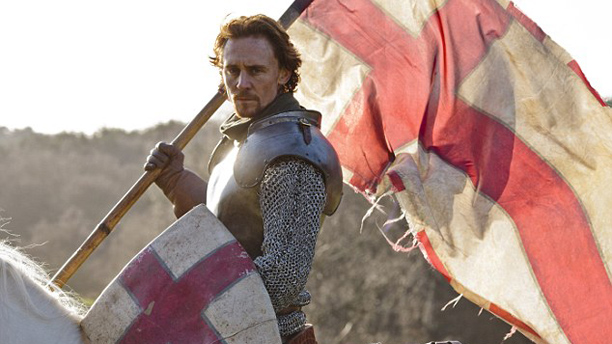 Tom Hiddleston shows no sign of slowing down: in addition to wrapping filming on High-Rise and preparing to play Hank Williams (impromptu music festival appearance included) in I Saw the Light, he's also found time to nab a role in the miniseries adaptation of The Night Manager. He even snuck in the ALS ice bucket challenge.
In case it needed saying, Hiddleston is also something of a fan favorite, having been voted the Man of the Year in our Anglo Fan Favorites Tournament two years in a row. This year's Anglo Fan Favorite tournament kicks off on Saturday, November 1.
Brush up on his oeuvre with five of his works, available to stream online now:
1. Unrelated
Hiddleston's first feature film saw him as trouble-making teenager Oakley, whose devil-may-care attitude quickly attracts the attention of Anna (Kathryn Worth), a forty-something in an unhappy marriage. Unrelated also marks the beginning of Hiddleston's collaborations with director Joanna Hogg, who cast him in the film right out of drama school. Immediately becoming her muse, he has starred in two more of Hogg's films thus far, Archipelago and Exhibition, and he gratefully defines her as "one of the reasons I can call myself an actor."
Watch Unrelated on Amazon Instant.
2. Wallander
This BBC series stars Kenneth Branagh as the eponymous brooding police inspector and Hiddleston as Magnus Martinsson, a rookie detective (and the show's part-time comic relief). The role was also a stepping-stone of sorts: Branagh later invited Hiddleston to audition for a role in a little movie he was directing: Thor. Though Hiddleston was unable to reprise Martinsson for the remainder of the series due to scheduling conflicts (he was stepping into Loki's super villain horns for the second time in The Avengers), we can still appreciate his disgruntled detective's finely tuned sarcasm in the first two seasons, available on Netflix.
3. Henry V
Given the way Hiddleston fanboys over Shakespeare, you can only imagine his excitement to tackle one of the Bard's meatiest roles. In The Hollow Crown series, he goes from playing Prince Hal in "Henry IV," Parts 1 and 2, to taking the lead in "Henry V." Here, he rallies the troops in an understated rendition of the most British of British speeches, the St. Crispin's Day monologue.
Watch Henry V on Amazon Instant.
4. Only Lovers Left Alive
To continue that Shakespeare kick, writer-director Jim Jarmusch described Hiddleston's Adam in Only Lovers Left Alive as "Hamlet as played by Syd Barrett." Adam's moodiness is offset by his ethereal, enigmatic wife, Eve (Tilda Swinton), and the film follows the vampire couple's reunion in Detroit and then Tangiers, an idyll that is thrown into the wayside by Eve's younger sister, Ava (Mia Wasikowska). Fun fact: Hiddleston replaced Michael Fassbender in the role.
Watch Only Lovers Left Alive on Amazon Instant.
5. War Horse
In this World War I epic, Hiddleston plays Captain Nicholls, a modest, decent, upper-class English officer (or "devilishly handsome blue-eyed cad," as the original draft of the script apparently said). Directed by Steven Spielberg and co-starring pal Benedict Cumberbatch, the film puts Hiddleston in fine company and cements his ability to play the unquestionably good guy. Just check out his blue-eyed sympathetic gaze in the trailer:
Watch War Horse on Amazon Instant.
Will Hiddleston pull off a hat-trick? 
See more:
Brit Binge Watching: Rickman and Hiddleston Films You Can View Online
Brit Binge Watching: Mike Leigh and Terence Davies Films You Can View Online
Brit Binge Watching: Five Hugh Grant Romantic Comedies Available Online
Read More
Filed Under: