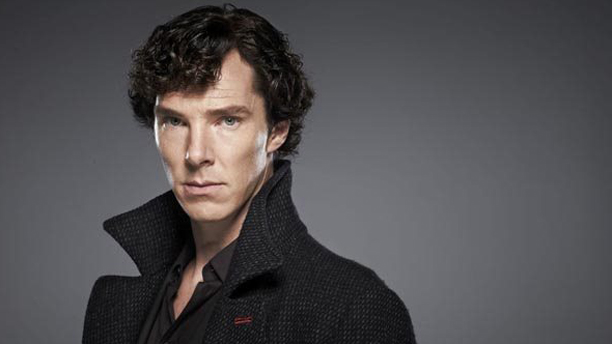 There's an interview with Benedict Cumberbatch over on the Out website that is a must-read for fans, although it does show him in quite an impatient light.
Highlights include an impassioned rant about Alan Turing—whose life he inhabits for his current movie The Imitation Game—a few thoughts about the problem of being, y'know, BENEDICT CUMBERBATCH in public, including an illustrative (but polite) refusal to have his picture taken while the interview took place—a request that clearly happens all the time—and this worried dissection of the hysterical crush surrounding his appearance at San Diego Comic Con:
"People were literally dragged off the streets [crying], 'I just wanted an autograph.' It's horrible. And then I get into the back of an SUV, going, 'Sorry,' and this one girl goes, 'Yeah, whatever,' with tears in her eyes. It's not…me.
"I can't control an ex-military security man who's just had a whole day of it, and just thinks he'll lose his job if he doesn't punch some poor teenage girl in the face to give me an inch more room to breathe."
And then there are the fans whose appreciation of Sherlock blurs the line between fact, fiction and other, more animal emotions.
"People keep coming up to me and saying, 'Oh, he's so sexy, do you think [Sherlock would be] interested in me?'
"Do you not think he'd just look at you twice and tell you everything you hate about yourself and crumple you up like a little bit of paper and flick you away? He's a machine and brutal and ruthless and has no time for the distractions of your fawning."
It's not all carping and fandom, however. He does make this interesting juxtaposition between the story of Alan Turing, in which sexuality, morality, patriotism and prurience combine to trap one of the great minds of the 20th Century, and modern attitudes towards homosexuality in the entertainment business.
"I think if you're going to sell yourself as a leading man in Hollywood, to say 'I'm gay,' sadly, is still a huge obstacle. We all know actors who are, who don't want to talk about it or bring it up, or who deny it. I don't really know what they do to deal with it.
"Human rights movements and sexual and gay rights movements have made huge social progress in the last 40 years, without a doubt, but there's a lot more work to be done. I think it's extraordinary that every time we get to a point where there's any kind of trouble in society, people are scapegoated very, very, very quickly."
Read the whole interview, fawning and all, at Out.
See more:

PHOTOS: The Sidewalk 'Sherlock Holmes' Quotes of Plymouth
WATCH: Benedict Cumberbatch Has Fanboy Moment on Red Carpet
#AskBenedict: The Best of Benedict Cumberbatch's Twitter Q&A
Read More
Filed Under: