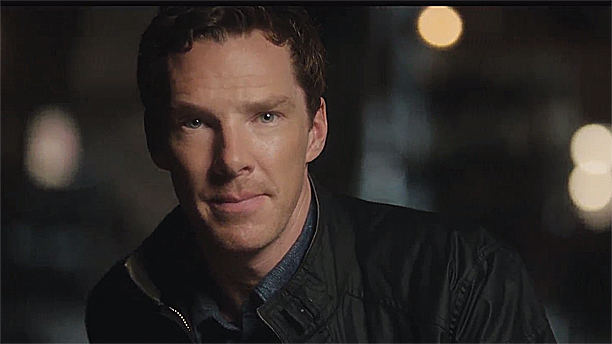 A short while ago, there was a global kerfuffle among Benedict Cumberbatch fans when the BBC tweeted that they had secured his services for a new and secret project.
Naturally, this set imaginations soaring and tongues wagging. Could he be making a new Sherlock? A guest appearance in Doctor Who? Was he taking over from one of the hosts of Top Gear or opening a video kissing booth outside London's New Broadcasting House?
Well, the answers to all of these questions are not yet, no, no and sadly still no.
What he did do was perform the "all the world's a stage" soliloquy from Shakespeare's As You Like It, as part of an interactive promotional trailer for the BBC's drama output. As he speaks, clips from BBC shows old and new appear, such as Call The Midwife, The Hollow Crown, Pride and Prejudice, Sherlock and Luther. And as you get to them, there's a chance to click on those shows that have not aired yet—including Last Tango in Halifax, Poldark, Wolf Hall and The Fall—which will take you to exclusive new clips.
And yes, that includes something from Doctor Who too:
Now, about this kissing booth…
See more:
Benedict Cumberbatch Defends Sherlock Holmes' Sexual Prowess
WATCH: Word Play with Benedict Cumberbatch
Benedict Cumberbatch to Play Doctor Strange?
WATCH: How to Portray Your Dragon, by Benedict Cumberbatch
Read More
Filed Under: