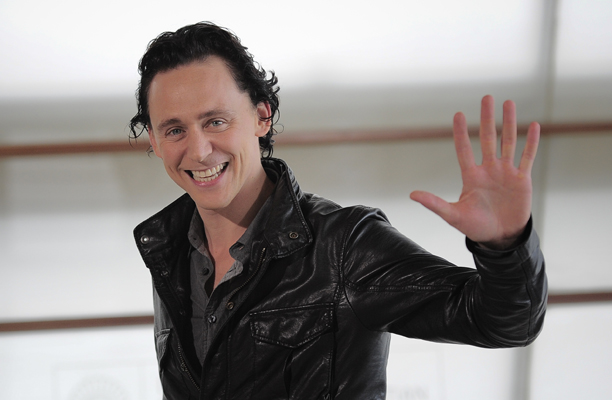 We all know Tom Hiddleston (Thor, Muppets Most Wanted) isn't shy to break out in song, but if we weren't told the singer in the below video was the British actor; we might confuse him for an actual honky-tonk country singer.
Funnily enough, the videographer expresses the same sentiment three-fourths of the way through the video (1:07) exclaiming, "Look, he's right there. That's the guy who plays Loki in The Avengers."
The man behind the camera wanted to get up close to the stage for a snap, but unfortunately, whoever he was with advised him to play it cool, and stay seated.
While Hiddleston is keen on singing and doing impersonations, his getting on stage isn't just for laughs, but actually a bit of practice for his upcoming role portraying Hank Williams, country singer, in the biopic I Saw the Light. The unannounced performance took place at the Wheatland Music Festival in Remus, Michigan.
Check out Hiddleston's rendition of "Move It On Over" in the below video:
https://www.youtube.com/watch?v=C9gohHX140g#t=75
For a comparison, here is Hank Williams singing in all his greatness:
Hiddleston is geared up for the role, posting this tweet in June:
I Saw The Light. pic.twitter.com/LBSiP5tBVb

— Tom Hiddleston (@twhiddleston) June 13, 2014
What did you think of Tom Hiddleston's twang?
See More:
Tom Hiddleston Can't Be Stopped: Miss Piggy and Kermit Impersonations
Tom Hiddleston Explains Owen Wilson Impression as Loki
Tom Hiddleston Sings His Heart Out as Young Captain Hook
Read More
Filed Under: