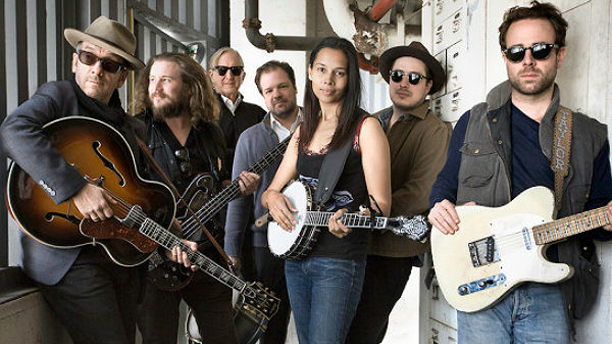 Seeing as Mumford and Sons are taking a break for the moment, this the only opportunity to hear Marcus Mumford's voice wrapped around something new for a while, and it's rather sweet.
"When I Get My Hands On You" is Marcus's contribution to Lost On The River: The New Basement Tapes, a compilation of songs written from abandoned or unfinished song lyrics by Bob Dylan.
The idea was to take some of Dylan's cast-offs, give them to songwriters of the calibre of Elvis Costello. Taylor Goldsmith (Dawes) and Jim James (My Morning Jacket), and have them finish them off. Much like Billy Bragg and Wilco did with old Woody Guthrie lyrics on their Mermaid Avenue albums.
Here's Marcus's song:
And "Married To My Hack," the song Elvis created:
Lost On The River: The New Basement Tapes is released on November 11. 
Read More
Filed Under: