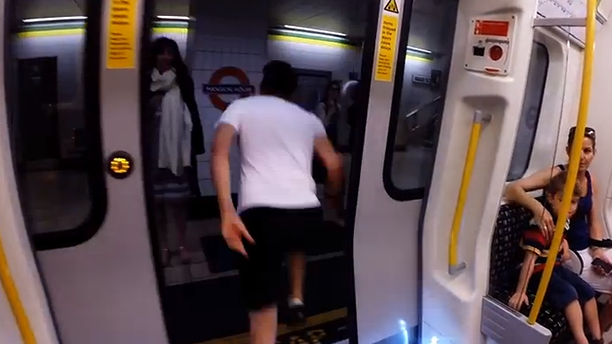 Surely you've been on a train inching along, and thought to yourself, "I could get there faster on my own two feet."
While London's Underground has been deemed "one of the world's best metro systems," Londoner James Heptonstall, 30, saw a challenge and took it; racing London's Tube from the Mansion House stop to Cannon Street, according to Orange News.
Heptonstall talked about his motivation: "I usually get the Northern line to work in the morning, it is not an enjoyable experience so I sometimes run or cycle if I can."
Heptonstall, who competes on England's Open Touch Rugby squad, sprinted the 380 meters between the two stops with a camera in tow. His friend Noel Carroll stayed on the train, documenting the trip, meeting Heptonstall at the end.
We admit, most people might casually walk it, if on their way to work, but here are the end results (did he win?):
You can catch up with these guys on Twitter using the hash tag: #RACEtheTUBE
Do you feel like you just ran a race?
See More:
WATCH: 2014 Cooper's Hill Cheese-Rolling Winner Doesn't Like Cheese
Tour de France Cycle Race Lands in England
WATCH: Parliamentary Pancake Race

Read More
Filed Under: