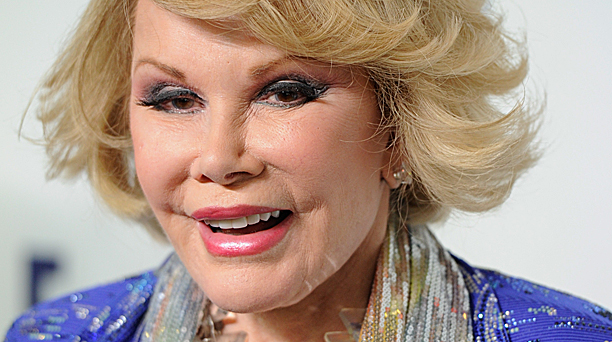 As upsetting as the passing of a comedy legend like Joan Rivers undoubtedly is, it's hard to escape the thought that she would want there to be something funny to come out of it.
This is, remember, someone whose first impulse was always to get the laugh, even on subjects that would, on the face of it, appear to be entirely free of humor. It seems unlikely that she'd want that impulse to be held back out of reverence, seeing as she was about as irreverent as it is possible to be and maintain a successful career as an entertainer on television.
So it's probably fair to conclude that she'd get a kick out of this Transport for London sign, which appeared this morning on an information board at Hackney Wick station:
Well played, Transport for London pic.twitter.com/HuUlgLtOpZ

— Claire (@byronhamburgers) September 5, 2014
Here's the board in full:
Hats off, everyone!
See more:
London Underground Prepares for 'Doctor Who'
10 Great Things About the London Underground
WATCH: The London Underground Sings Blur
Happy 150th Birthday, The London Underground!
Read More
Filed Under: