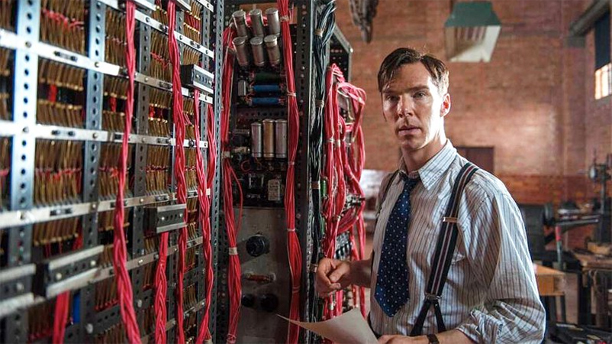 You have to hand it to Benedict Cumberbatch; he certainly knows how to promote a movie. And after a week in which his best interview quotes and daft moments were scattered across the internet like popcorn on a cinema floor, it's fair to say people are aware that he has made a film called The Imitation Game and that it is about the sterling work Alan Turing put in in cracking the German Enigma code during World War II.
That doesn't necessarily mean it's a good movie, of course, so it's heartening to see that The Imitation Game has won the People's Choice award at the Toronto International Film festival, following in the footsteps of such critical and commercial successes as 12 Years A Slave, The King's Speech and Slumdog Millionaire.
Which isn't to say that Benedict should be preparing a space in his trophy cabinet for one of those golden men statues, but it certainly won't hurt his chances.
See more:
Benedict Cumberbatch Finally Addresses His 'Yumminess'
WATCH: Benedict Cumberbatch Playing Hide-and-Seek
Benedict Cumberbatch: "Outsiders are Becoming Mainstream"
Benedict Cumberbatch Has Just Won the Ice Bucket Challenge
Read More
Filed Under: