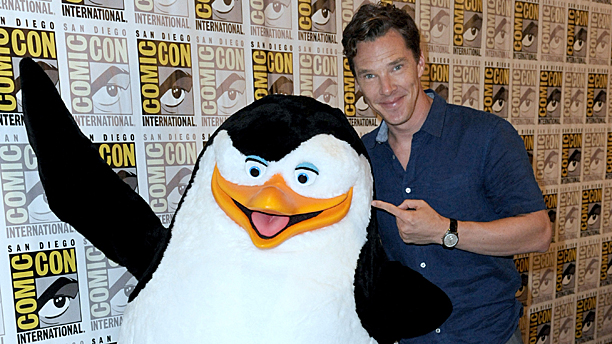 Oh hats off to everyone who discovered/invented this little gem, including RadioTimes and of course the YouTuber Graham Hughes.
This is an extract from the BBC/Discovery Channel documentary series South Pacific (known as Wild Pacific to U.S. viewers). It was narrated by Bendict Cumberbatch and primarily concerned itself with the fauna and flora of several remote Pacific locations, including: the Solomon Islands, Banks Islands, French Frigate Shoals, Papua New Guinea, Caroline Islands and Tanna Island in Vanuatu.
One episode in particular shows penguins that have travelled all the way up to the Galapagos Islands, some 8,000 miles from Antarctica, on a cold water current. And it's here that the fun lies.
For some reason, Benedict's voiceover never quite manages to get the word "penguin" out, the way you or I might expect it. "Pengwing," yes. "Pengling," uhuh. But never "penguin."
Of course, this could all be a cruel hoax, a deliberate edit or tweak to make him look foolish. Certainly the problem seems to have cleared itself up by the time he had to narrate this bit:
Doesn't make it any less fun though.
See more:
Benedict Promises "Phenomenal" New Series of 'Sherlock'
A Sole Picture of Benedict Cumberbatch as Wet Mr. Darcy
Benedict Cumberbatch: "Hello, is it Me You're Looking For?"
Benedict Cumberbatch Finally Addresses His 'Yumminess'
Read More
Filed Under: