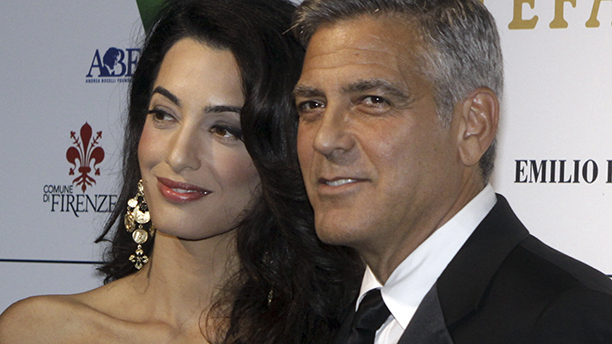 Hollywood A-lister George Clooney (Gravity, Ocean's Twelve) is slowly but surely becoming a full-fledge Anglophile.
Sure, proposing to a British barrister is one way to step into our super exclusive Anglophile world. But, now, he's making it official by appearing in an ITV Christmas special, Text Santa, which is set in Highclere Castle, the home to the Crawley clan in Downton Abbey, according to E! News.
Text Santa is a charity initiative with beneficiaries including: Alzheimer's Society, Guide Dogs, Marie Cure Cancer Care, Teenage Cancer Trust, Together for Short Lives, and WellChild.
Here's a clip starring singer Cheryl Cole in a previous Text Santa skit:
There are no details on what role Clooney will be playing, whether he's American or British, upstairs or downstairs, but the anticipation makes it all the better.
What do you think he'll play?
See More: 
Snapshot: 9 British/American Celebrity Couples
Snapshot: 10 Photos of Gorgeous British Castles That Put 'Downton Abbey' to Shame
'Downton Abbey' Quiz: Are You Upstairs or Downstairs?
Read More
Filed Under: