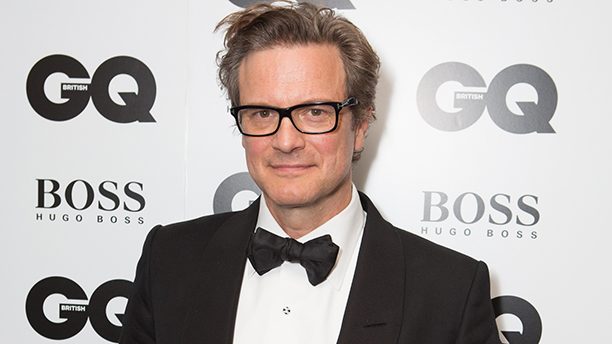 But, he hasn't any offers.
We've already heard what Benedict Cumberbatch had to say at the GQ Men of the Year Awards held in London (September 2), but the Sherlock star wasn't alone in offering up some juicy tidbits.
Colin Firth, aka Mr. Darcy, went home from the GQ ceremony with an award for Leading Man.
He shared some thoughts at the award party held at the Royal Opera House saying, "I would definitely do TV, at the drop of a hat, if I was offered a good role," reports The Herald.
Firth went on to humbly say, "I haven't really been offered anything."
Once you start saying something, putting it out there, it may happen … fingers crossed on this end.
A lot of actors have been heard to say, "I don't watch television, I'm just so busy." It's understandable that actors aren't sat on a couch, or have the time to binge watch, but at the same time, don't bite the hand that feeds you. I mean, we watch TV, and really enjoy it.
I bring this up because Firth isn't one of those sorts refreshingly saying, "I watch a great deal of TV, especially the U.S. stuff."
While we're craving British TV, he's watching American shows. Isn't the grass always greener?
Speaking of TV, why not take a peek at Firth's early days on television starring in Jane Austen's Pride and Prejudice. 
Here's a look at the trailer:
And, of course, the obligatory wet shirt scene:
If Colin Firth were to return to TV, what genre would you like to see him in? Comedy? Romance? Drama? 
See More:
Colin Firth is About to Make His Fans Very, Very Happy
Colin Firth Relives 'Bridget Jones'
WATCH: Who are Benedict Cumberbatch's Men of the Year?
Read More
Filed Under: