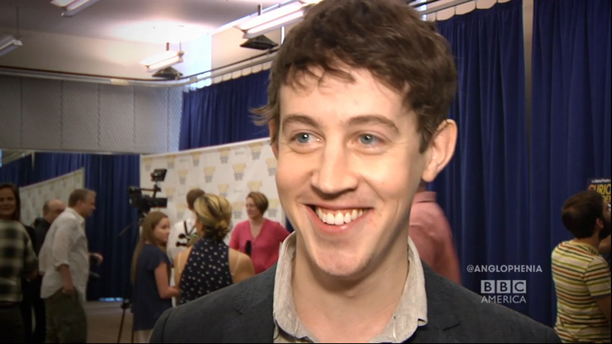 These are testing times for British actor Alexander Sharp. He has been plucked from relative obscurity to take on the leading role of Christopher Boone, a 15-year-old mathematical genius with behavioral problems, in the Broadway production of The Curious Incident of the Dog in the Night-Time, which is currently in previews at New York's Ethel Barrymore Theatre.
It's a very high profile part in a prize-winning National Theatre production which originated in London. For Sharp, a Julliard graduate, it's his first Broadway role.
"I don't think it's really sunk in," says the unassuming actor. "It's a massive honor to be working with the National Theatre and on this incredible play and on Broadway. It's like a dream come true."
The play, adapted by Simon Stephens from the 2003 Mark Haddon bestselling novel, takes you inside the mind of Christopher Boone. Some people have stated that he's a young man displaying symptoms of Asperger's syndrome. While Sharp is reluctant to label him as such, it's clear that his behavior is out of the ordinary.
The actor says, "He doesn't like to be touched. There are certain colors he has a very strong visceral reaction to, yellow and brown. If he'll see four yellow cars going past him on the way to school he considers that a black day."
But far from being an alienating work, it's ultimately uplifting. "It's a heroic story in a lot of ways," says Sharp.
The production arrives in New York in the wake of a long line of National Theatre Broadway success stories that includes The History Boys, War Horse and One Man, Two Guvnors.
Read More
Filed Under: