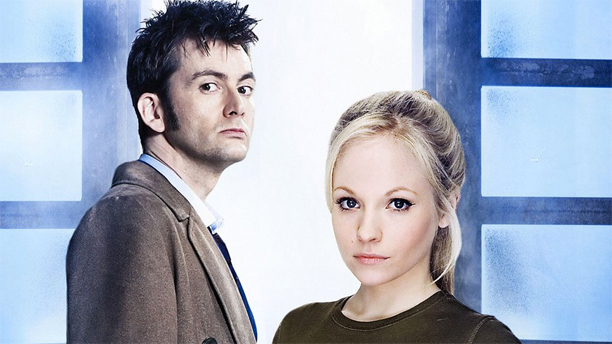 In the spirit of international accord during a week of decision, here are five couples who have said "Yes" to their own Anglo/Scottish unions.
James McAvoy and Anne-Marie Duff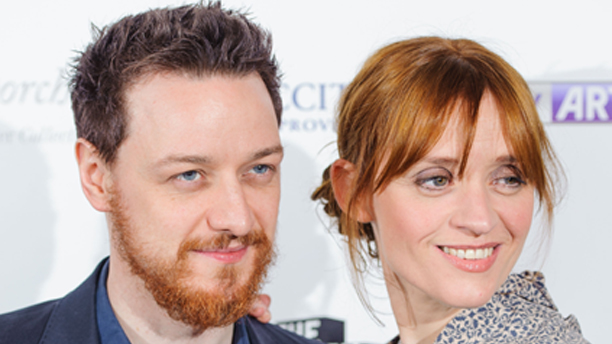 National identity can be hard to define sometimes. So while Anne-Marie is the child of Irish immigrants, she was born and raised in Southall, London, and is certainly considered to be English enough to have played Queen Elizabeth I (in The Virgin Queen), and Julia Lennon (mother of John) in Nowhere Boy. James is from staunch Port Glasgow Catholic stock and sports a fine ginger beard. And he makes his living by sometimes being the younger version of a very English Professor Xavier in the X-Men films, and sometimes being a disgusting Scottish policeman in Filth. The couple met on the set of the original British series Shameless.
Michelle Gomez and Jack Davenport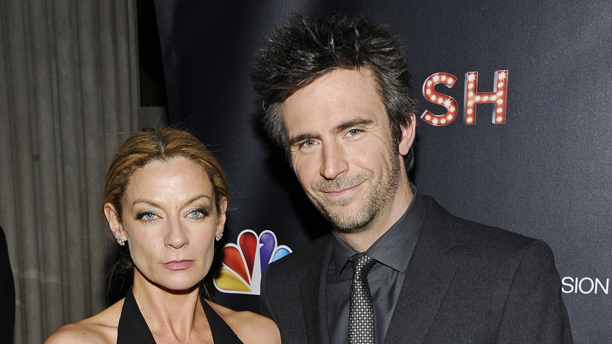 A match made in heaven. She's the comedic actress responsible for playing the most extreme, most eccentric character in Channel 4's Green Wing (trust me, this was one of the most sedate clips we could put up)…
…and has most recently turned up as the similarly disturbing Missy in Doctor Who. And he's the starchy Englishman who made his name first in the British drama This Life, then in Steven Moffat's Coupling, before setting off to sail the seven seas in the Pirates of the Caribbean movies. Their dinner parties must be both scintillating and a wee bit terrifying.
David Tennant and Georgia Moffett
Depending on how lost in the Whoniverse you consider yourself to be, this is either an office romance—two actors, one from London (Moffett), the other from Renfrewshire (Tennant), who met at work and started dating—or the coming together of a Time Lord and his own cloned daughter. The latter interpretation becomes even more troublesome when you remember that Georgia isn't just the Doctor's daughter Jenny in "The Doctor's Daughter," she's also the real-life daughter of the Fifth Doctor, Peter Davison. And they've had children of their own.
All of which makes the whole Scottish/English thing look a bit trivial, by comparison.
Dougray Scott and Claire Forlani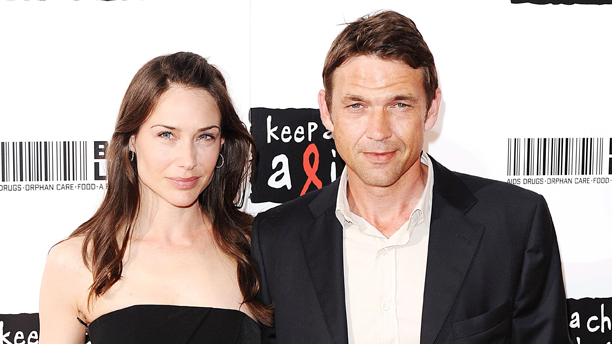 Now here's a pickle. Dougray, much like all the Scottish actors in this list, has had to develop a very good English accent in order to keep working, although it was not required for his appearance in the Doctor Who adventure "Hide." His wife Claire, on the other hand—English child of Anglo/Italian parents and star of Mallrats and Mystery Men and all sorts—was the face of Dewar's Scotch whisky. She even appeared in a series of adverts in which she had to adopt a Scottish accent. Which is unusual:
Well, it's unusual in every respect, bar the fact that whisky is not rum, a rum do.
Phyllida Law and Eric Thompson
This trans-Hibernian couple make the list not solely because they are the parents of Emma and Sophie Thompson, although Lord knows that is reason enough. Eric (who passed away in 1982) was the man who gave voice to the enormously beloved Anglo/French children's series The Magic Roundabout, simply by taking the French cartoon Le Manège Enchanté and re-voicing it, with no regard for the original script whatsoever. Glasgow-born Phyllida is no less a singular talent, having made her name primarily as a film and television actress, appearing in everything from New Tricks to The Sarah Jane Adventures, as well as movies like Peter's Friends, Much Ado About Nothing and Nanny McPhee.
Frankly, her appearance in Downton Abbey—as a disdainful Scottish duchess, of course—is long overdue.
And here's one couple who haven't walked down the aisle:
Jenna Coleman and Richard Madden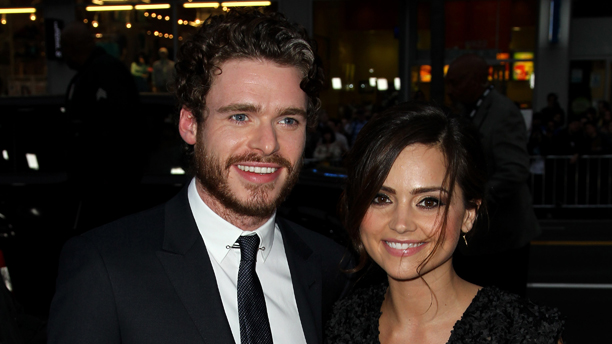 She's the Lancastrian lass who got to travel the universe in the TARDIS with two Doctors (so far), and he's the Paisley boy who lasted a full two years in Game of Thrones, as Robb Stark. And as if to prove he really is Prince Charming, Richard has also been cast as the romantic lead in Disney's new live-action Cinderella.
See more:
Snapshot: 9 British/American Celebrity Couples
Eight British TV Couples Who Met On Set
5 Scottish Dishes Every American Should Try
10 British Actors and the Iconic Roles They Didn't Play
Read More
Filed Under: