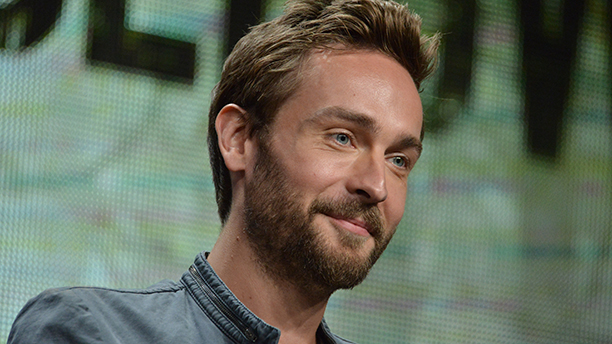 English actor Tom Mison returns to primetime TV in the second season of Sleepy Hollow, premiering tonight (September 22) on Fox at 9/8c. Mison is quite active on Twitter; who knew he was so funny? Here are 10 things we learned about Mison, from the actor himself:
1. Entertaining runs in the family:
Another fave: my great great aunt ran this pub with a vaudeville theatre above it. She was in the circus with Chaplin. pic.twitter.com/agG7JBnR

— Tom Mison (@TomMison) May 22, 2012
2. He's not a fan of selfies:
The most important petition you'll see. Please sign. The madness must be stopped. #StopTakingSelfies https://t.co/DbDPiftgFq — Tom Mison (@TomMison) April 17, 2014
3. But he is a fan of Game of Thrones.
Game of Thrones- 1 Tom's composure- 0 #BetterAndBetterAndBetterAn — Tom Mison (@TomMison) June 16, 2014
4. He doesn't like to share the spotlight:
@pmiscove Too handsome. Fire him. — Tom Mison (@TomMison) August 22, 2013
5. But, he'll share his space-themed birthday cake:
My (premature) birthday cake defeats your puny efforts, earth men. #31 #spaceisawesome pic.twitter.com/46gcY3fpmi — Tom Mison (@TomMison) July 14, 2013
6. He's English; doesn't cope with the heat well:
I don't wish to alarm anyone, but I may have just removed my trousers. #scorcher — Tom Mison (@TomMison) July 7, 2013
7. He takes part in community watch:
Slaughter in North London. Oh, the humanity! pic.twitter.com/pfVgxJn4 — Tom Mison (@TomMison) March 20, 2012
8. He's smooth with the ladies:
@mindykaling You are my Elizabeth Bennett. #4Evs — Tom Mison (@TomMison) July 21, 2014
9. And the gents:
@thisisTomRiley The lekkie blanket's on, bring us up a biscuit and cup of warmed krill. — Tom Mison (@TomMison) March 27, 2014
10. He's easily pleased:
Is there anything more pathetic than the absolute euphoria felt by an Englishman abroad upon discovering this? pic.twitter.com/SXWndwqx — Tom Mison (@TomMison) February 12, 2012
For more zingers, you can follow Mison at @TomMison on Twitter.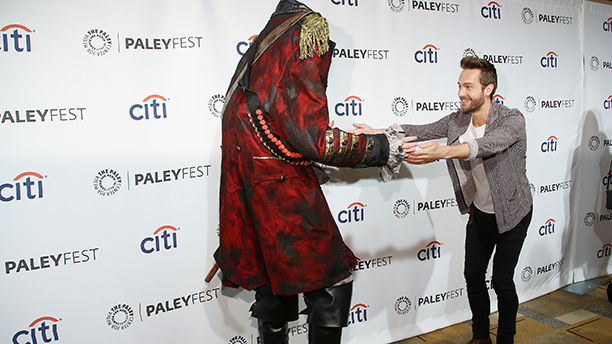 Do you feel like you know Tom Mison a little bit better now? 
See More:
Snapshot: Preview of Brits on American Fall TV 2014
A Guide to Brits on American Fall TV 2013
Snapshot: 10 Stellar Selfies by British Celebs (Sorry Tom.)
Read More
Filed Under: