Virginia Beach, Virginia, is home to Cape Henry, the first U.S. landing of English colonists in 1607. Princess Anne County is no longer on the map, and has been merged into Virginia Beach, but there's a Princess Anne Road and a high school named after the royal. With these British ties, it's not too surprising to find an abundance of British happenings in Virginia Beach, VA:
1. The Highlander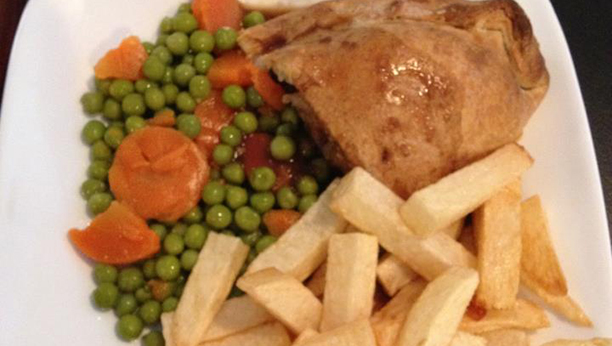 The Highlander, located at 676-B N. Witchduck Rd, is a "fine British eatery," specializing in British fare from Scotland, England and Ireland. While they don't have a full-fledged website, their Facebook page posts snaps of some of their dishes like shepherd's pie, savory pies, and even a Doctor Who-themed treat.
2. The British Shop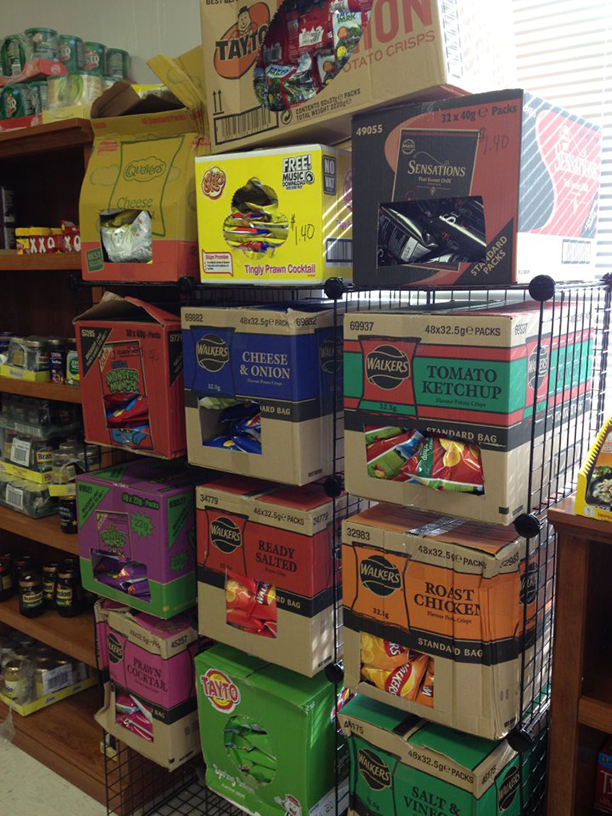 The British Shop, located at 676-A North Witchduck Rd., is one-stop shopping for all of your British cravings, offering hard-to-find imports like specialty groceries, teas, biscuits, crisps, sauces, and chocolates. As you may have noticed, it's conveniently located next door to The Highlander.
3. Abacus Automotive & Machine Shop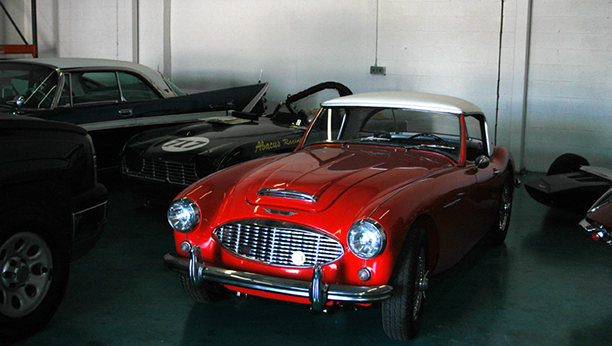 If your British car isn't quite running as it should be, here's the place to go: Abacus Automotive & Machine Shop, located at 1372 Baker Rd. Abacus started off building British motors for SCCA (Sports Car Club of America) and SVRA (Sportscar Vintage Racing Association) events, and now offers foreign and import car service, restoration and overhaul. The technicians are ASE (Automotive Service Excellence) certified and are experts in all areas of automobile service and repair.
4. Cape Henry Memorial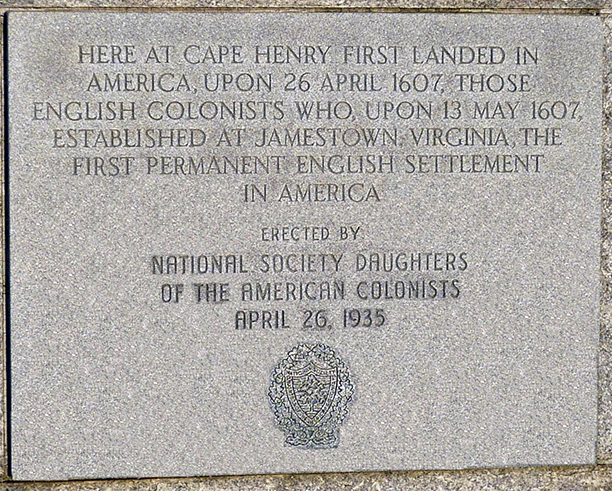 The Cape Henry Memorial, located in Colonial National Historical Park, commemorates the first permanent English settlement in the U.S. The colonists moved on to establish the settlement of Jamestown, also in Virginia. You can take a peek at the Cape Henry Memorial Cross here.
5. English Rose Tea Room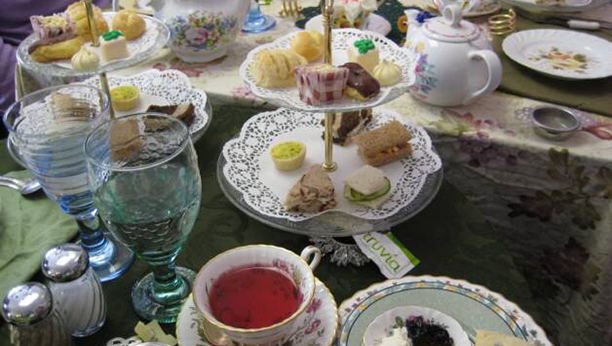 The English Tea Rose Room, located at 3101 Virginia Bch Blvd., is a family-run and operated business. On their website it reads: "It's not just about the tea … it's about our friendships, our loved ones and the time we can spend with them sharing a thought or a laugh." But the tea is a good reason to get together. The restaurant goes out of its way to make sure each table is uniquely decorated with arrangements of teapots, teacups, sugar bowls, and vintage tablecloths. The fresh sweets, savory sandwiches, soups and salads are prepared daily on-site. You can check out the menu here.
6. Bit of England Dart & Game Shoppe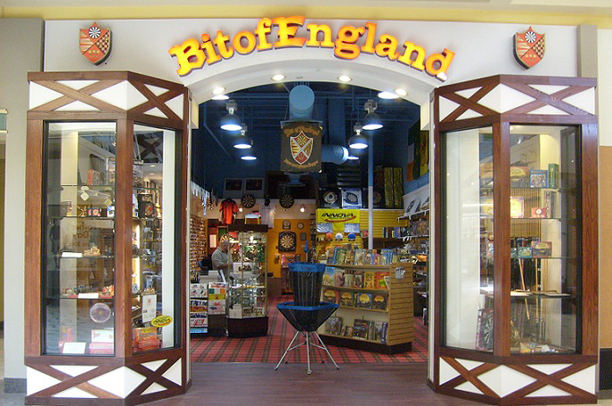 Bit of England, located at Pembroke Mall, 4554 Virginia Beach Blvd., specializes in supplies for games like darts, billiards, chess and poker. They have a section specializing in "old school games," which you can find out more about here.
7. Loch Ness Monster Roller Coaster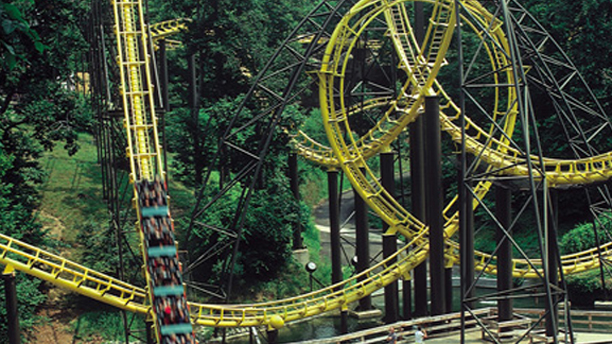 Busch Gardens, about an hour from Virginia Beach in Williamsburg, is open during the summer months. The family-friendly resort offers up a Scottish-themed roller coaster by the name of the Loch Ness Monster. If heights aren't your thing, you can keep your feet firmly planted on the ground, and enjoy the London Rocks band at the Garden's very own Globe Theatre.
8. Virginia Beach Falcons Rugby Club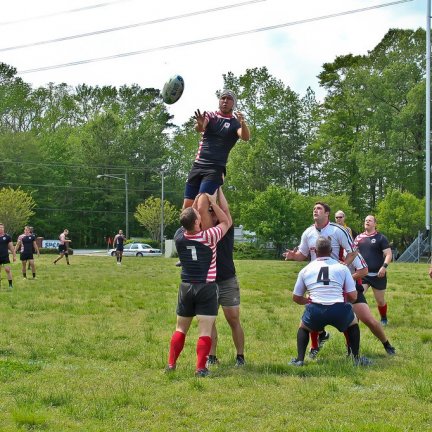 The Virginia Beach Falcons Rugby Club practices twice a week, Tuesdays and Thursdays, and new recruits are welcomed. The more seasoned rugby players are happy to show new players the ropes. The players in the above photo appear to fall under the category of "veteran," as they look like they know what they're doing. The team practices out of Oceana NAS, located at 1750 Tomcat Blvd, starting between 6:15-6:30pm.
9. Flying Proms

The Military Aviation Museum, located at 1341 Princess Anne Road, invites a symphony to the air base, and the planes fly in sequence with movie scores like Doctor Zhivago or Around the World in 80 Days. It takes after the U.K.'s Proms, which are outdoor concerts. You can find out the upcoming dates here.
10. Pure English Couture Bridal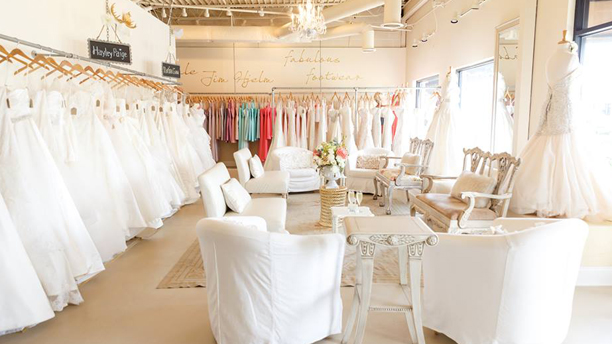 Pure English Couture Bridal, located at 1860 Laskin Road, Suite 110, is owned and operated by English expat Helen Kessler. Kessler opened the studio nearly 14 years ago, offering a refined British experience for brides-to-be with private, one-on-one consultations. Initially, the shop only offered English designers, but now offers a variety of dresses from the U.S. and abroad. English designers currently in stock include Hollywood Dreams, Dizzie Lizzie and David Fielden. The shop has that British feel with Union Jack chairs and cutesy signs like "Loo" above the restroom. You can take a virtual tour of the boutique here.
What British things are going on in your area, please share! 
See More:
10 British Things About Cincinnati, OH 
10 British Things About Your U.S. City
10 British Things About U.S. Cities 

Read More
Filed Under: