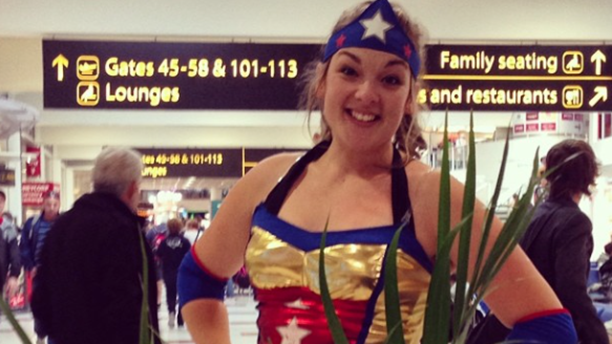 It's every young child's dream: to play dress up every single day of the year, whether it be a super hero, a gorilla, or even an onion.
Of course, you might get some funny looks when you're not a child and sitting down with a client for a business meeting, as experienced by Eva Hazleton, 28, in her fundraising campaign My Fancy Year.
Hazleton, from Devon, England, has taken on the challenge to wear fancy dress (costumes) for 365 days straight in an attempt to bring awareness to early detection of cancer, raising money for the charity CoppaFeel, reports Express U.K.
"It's going to be an interesting year," said Hazleton. "Everyone's been so supportive of what I'm doing, but I do get some really strange looks when I pop to the shop for milk or I'm working out (at the gym) as Mr. Motivator."
It does sound like a bit of fun, but the idea came when Hazleton was watching the BBC program Kris: Dying to Live, which featured a young woman who was stricken with terminal breast cancer at 23-years-old.
Hazleton wanted to do something to get young people thinking about cancer concerns, but she wasn't sure how to go about it. Like many women, her closet was overflowing with clothes, and she decided to donate them to a Red Cross charity shop. Not just the clothes she didn't wear, all of them.
Now what?
Hazleton was armed with a bunch of fancy dress costumes, and that sparked an idea. She had enough dress up clothes to get her started, and once word spread, a local fancy dress store, Smiffy's, offered to help by providing her with enough costumes to make it through the year.
Hazleton describes her venture in the below video:
How does dressing up in fancy dress translate into fundraising: Hazleton will take a snap of each outfit, post videos, and share all of her adventures via social media in the hopes of a donation, which you can find out more about here.
Here are some of her outfits while out and about since kicking off the campaign (July 1):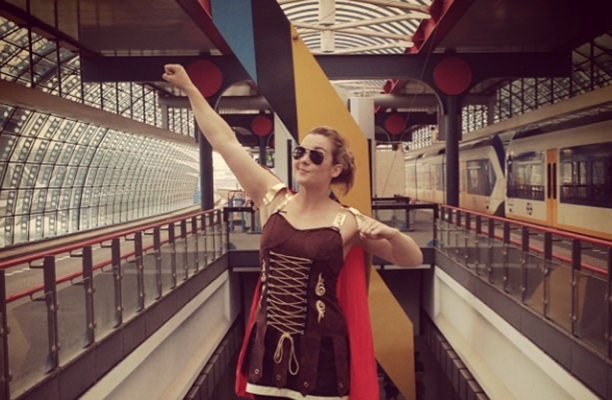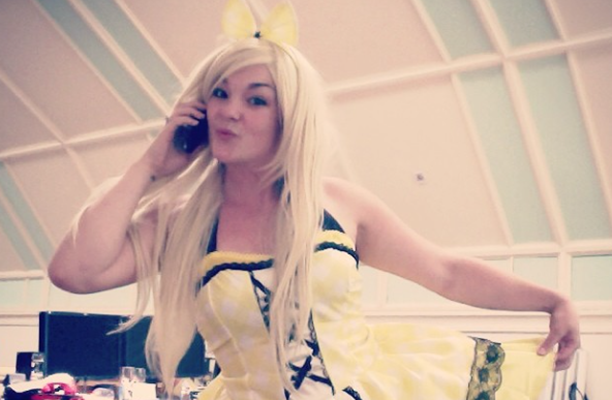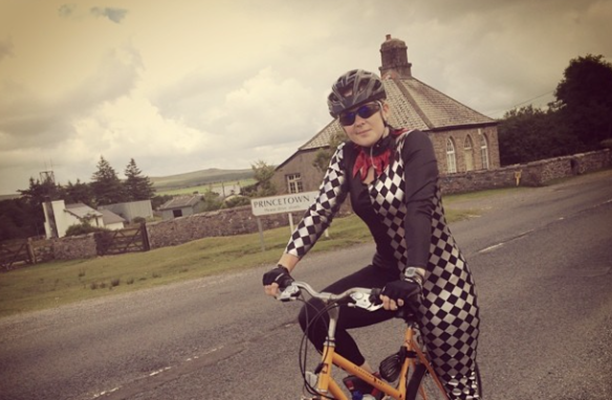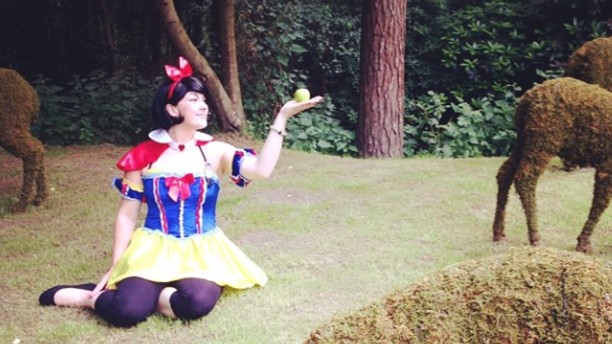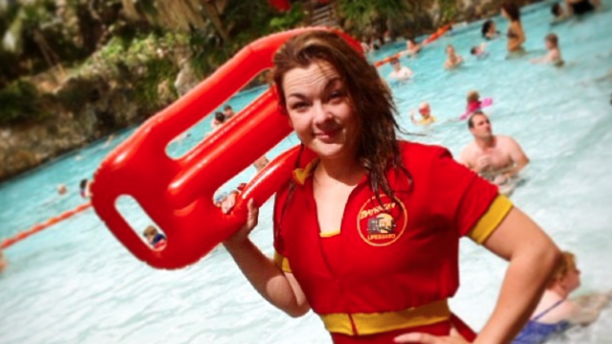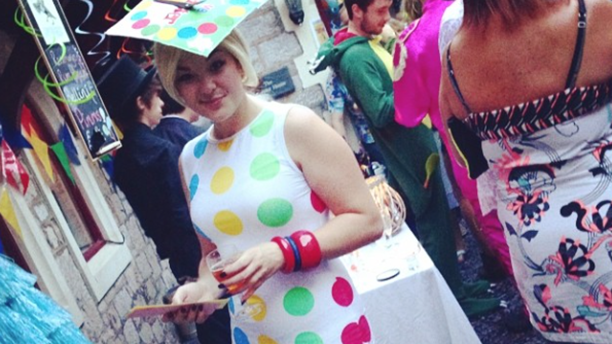 "I thought it would be easy, but I'm only a couple of weeks in and it's actually quite difficult," says Hazleton to Express U.K. "A lot of the costumes are pretty uncomfortable and there's no escaping it."
Hazleton has a couple of weddings this year and a family trip to France, which should prove interesting.
What do you think of fancy dress for an entire year?
See More:
'Doctor Who's Day Roundup: Dress Up with the Doctor
Jimmy Fallon and Dame Helen Mirren Play Dress Up
Warm Up with Heated British Costume Drama Scenes
Read More
Filed Under: