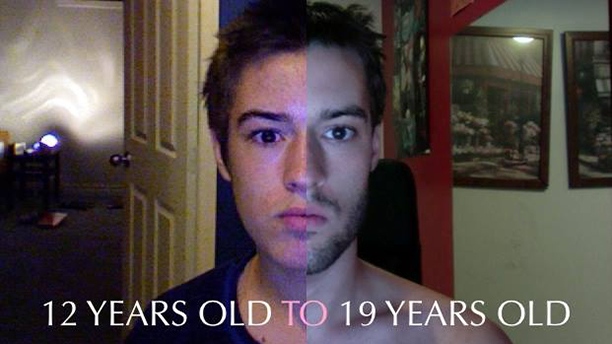 Hugo Cornellier was a very ambitious tween, coming up with the concept to take a photo of himself every day, beginning at the age of 12, with the intent to create a time-lapse video, reports Express U.K.
He's now 19 and has completed his ambitious project, which you can watch below:
Cornellier, originally from London, England, is flabbergasted by the attention his video has gotten, with close to two million views since he uploaded it to YouTube. He told the British paper: "The reaction the video has got is surreal. It's shocking, especially considering how it's still ongoing."
His response to seeing himself change sounds like a typical teenage guy, with him oogling his own hairstyle saying, "With the time-lapse it looks as if you are watching my hair grow on a daily basis."
That's one takeaway from the video.
We give him a lot of credit for coming up with this plan and sticking to it for seven years.
Cornellier has since moved from London, and is attending college in Montreal, CA.
What did you think of the video?
See More:
WATCH: The World of 'Rear Window' Recreated in Beautiful Time-Lapse Video
WATCH: Fancy a Time-Lapse Tour Of Tiny Hogwarts?
WATCH: Clips of 1924 and 2014 London, Blended Seamlessly in Short Film
Read More
Filed Under: