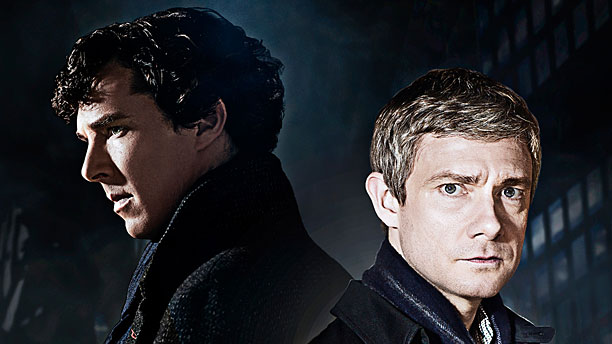 There's always been a certain tension in the relationship between John Watson and Sherlock Holmes, one that the BBC adaptation of Sir Arthur Conan Doyle's stories plays upon rather well. It's that bromance thing, in which buttons are pressed with alarming regularity, but it's not always clear which emotional mechanisms have been triggered.
It's also the basis for the sector of Sherlock fandom known as Johnlock, and it is from there (and the YouTube account of the aptly-named Victoria Holmes) that this rather good crossover fan trailer comes from, drawing a line between Benedict Cumberbatch and Martin Freeman and 50 Shades of Grey.
And even if you're not a Johnlockian, or would prefer to see something more Shermollyish, it's always great to revisit those early scenes.
See more:
'Sherlock' Fans Turn Detective To Find Missing Film
Now You Can Own A Sherlock Holmes Tweed Deerstalker
PHOTOS: The Sidewalk 'Sherlock Holmes' Quotes of Plymouth
Surprise! A 'Sherlock' Special And Series 4!
Read More
Filed Under: