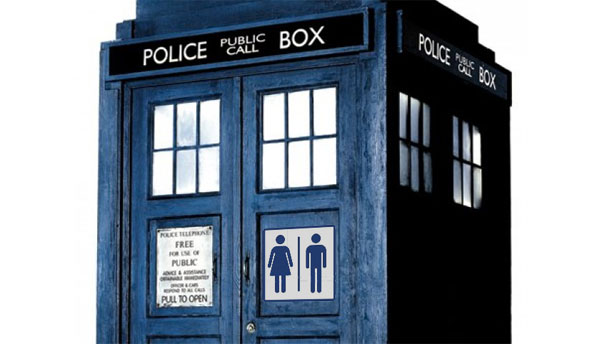 Warmley's Waiting Room Café in South Gloucestershire did not need to build a TARDIS restroom in order to be a charming place to take a pot of something warm and wet on a blustery afternoon. Located in a former railway station waiting room, which now faces a cycle path between Bristol and Bath, this establishment was already fairly unique.
However, faced with the expense of building a convenience for their customers, one that would fit in with the café's impeccable pedigree, Justin Hoggans, the owner, elected to put in something truly special, and commissioned a TARDIS toilet, with Victorian fixtures and fittings, and a few extra special touches to please any Whovian with a bladderful.
He told BBC News: "It's got everything you need; a toilet, sink, hot and cold water and a hand dryer."
https://t.co/RY5bhTTgFv pic.twitter.com/JmC6KW4GaZ

— Warmley Waiting Room (@WarmleyWaiting) August 22, 2014
He continued: "The light is operated off a motion sensor so as someone goes into the toilet, the lights inside and on top of the box go on to indicate the toilet's in use."
And it even makes the characteristic TARDIS noise, y'know, because the Doctor leaves the brakes on, that noise: "We've got a doorbell we can press in the cafe that makes the sound go off, so we do it when someone's having their photograph taken outside – which is quite often."
And as is so often the case, necessity proved to be the mother of this particular invention: "We needed a toilet to operate. We've got public toilets just opposite us, but they were shut down for about three weeks last summer so we needed a toilet.
"We thought, if we're going to have it let's make a feature of it."
Oh and speaking of unlikely TARDIS arrivals, this happened in London's Parliament Square earlier today: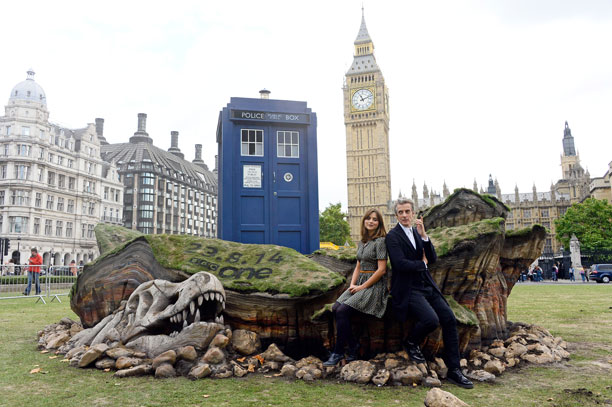 Doctor Who returns to BBC AMERICA at 8/7c on Saturday August 23.
See more:
'Doctor Who' – Why is the TARDIS Set So Iconic?
The First TARDIS, Recreated
10 Great TARDIS Moments from 'Doctor Who'
Great Scott! It's A TARDIS!
Read More
Filed Under: