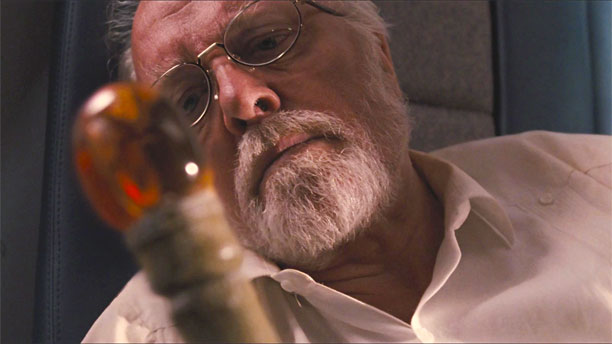 Tributes have been pouring in from all walks of British life—including the office of the Prime Minister—for Richard Attenborough, who died on Sunday, aged 90.
His was a remarkable life by any measurement, in which he carved a unique place not only as a popular lead actor possessed of steely charisma—and then as a stalwart character performer, a boon for any ensemble—he became the only British actor to ever win an Academy Award as a director. His successes also fuelled a lifetime of charitable work, and supporting causes dear to his heart, such as South Africa's anti-apartheid movement.
He was also among the original cast of the Agatha Christie play The Mousetrap, the world's longest-running stage production.
Already acclaimed as a British national treasure, he was also the elder brother of another; the beloved naturalist David Attenborough, and his mother was a founder member of the Marriage Guidance Council. Clearly this family was earmarked for great things from the off.
Here are just a handful of his greatest cinematic moments, both in front and behind the camera:
Brighton Rock (1947)
Graham Greene's novel about a sociopathic young gangster called Pinkie is a masterpiece of morality and manipulation. For the movie version, the lead actor had to be someone with an impassive face that could turn cruel at the flicker of an eyelash. And yes, that is William Hartnell on the stairwell with him.
Note: Richard's son Michael Attenborough directed a musical version of Brighton Rock in 2004.
The Great Escape (1963)
A film that looms large in the British public imagination, not least because it's about getting one over on the Germans. Again, it's Richard's impassive authority—played against more emotive performances from Steve McQueen and Donald Pleasence—that gives the movie its moral core. These men are escaping from a prisoner-of-war camp not because they want their liberty, but because it makes things awkward for their captors.
Ghandi (1981)
Richard is one of only 7 directors who won a Golden Globe, Director's Guild, Academy Award AND a BAFTA for the same movie, and it was his great (in both senses of the word) biopic of Mahatma Ghandi that allowed him to achieve this feat. It didn't do Ben Kingsley's career any harm either.
Chaplin (1992)
Other actors Richard considered for the lead role include Jim Carrey and Johnny Depp, although it is hard to imagine anyone better suited to the role of the first megastar of silent cinema—and troubled genius—than Robert Downey Jnr.
Jurassic Park (1993)
https://www.youtube.com/watch?v=JELN4F0i4NM
Officially, Sir Richard retired from acting in 1978, preferring to plow his energies into directing. But he made an exception for Steven Spielberg, having announced himself as a fan and claiming some pangs of guilt that Ghandi beat E.T. the Extra-Terrestrial to the best picture Oscar. Despite being caught up in filming Chaplin, Richard agreed to take part in Jurassic Park, creating another iconic role for himself as John Hammond, the man who resurrected the dinosaurs.
See more:
The Brit List's Internationally Unsung National Treasure #1: Sir David Attenborough
Brit Binge Watching: Five Charlie Chaplin Movies Now Streaming Online
Five British Dinosaur Hunters
WATCH: England Supporter Trains His Parrot to Sing Famous Football Anthem
Read More
Filed Under: