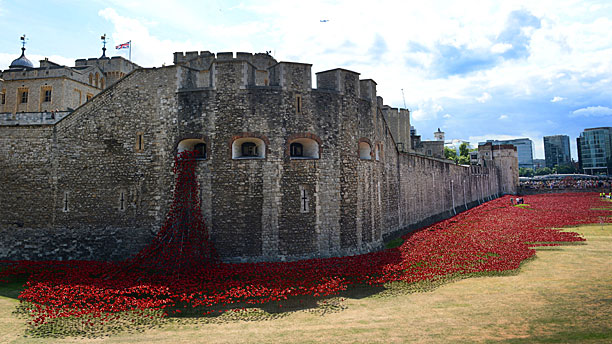 A beautiful installation is to be officially unveiled at the Tower of London tomorrow (August 5) to mark the centenary of the outbreak of the First World War.
Blood Swept Lands and Seas of Red is an artwork by Paul Cummins for which he created hundreds of thousands of ceramic poppies—the British ceremonial flower of remembrance for war veterans—and arranged them in the Tower's moat.
There will be 888,246 poppies in total, pouring down the walls of the Tower and filling the moat, each one representing a British military fatality during the four year conflict. The flowers will be planted by veterans, celebrities and other public figures between now and November 11, which is Remembrance Day in the U.K.
Here's Yeoman Serjeant Bob Loughlin, among the blooms: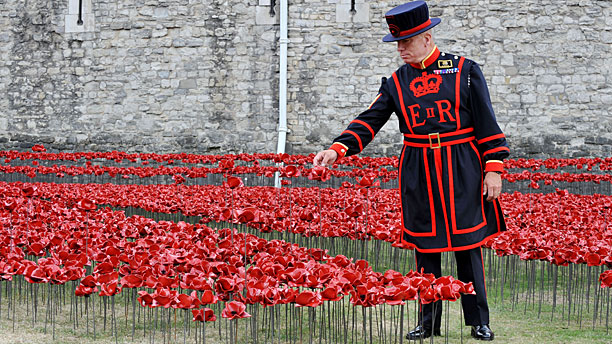 Note: The Yeomen, popularly called Beefeaters, are the ceremonial guardians of the Tower, and although their role is largely decorative these days, they are recruited from retired army personnel, non-commissioned senior officers with over 22 years of service.
See more:
10 Lingering Effects of World War I on Britain
Scottish Love Note Found in WWI Kilt
Over There: 'War Horse' and World War I
Read More
Filed Under: