Nobody likes a know-it-all, but this little hiccup is hard to ignore.
ITV recently released a photo of Downton Abbey's Robert Crawley, Earl of Grantham (Hugh Bonneville) and Lady Edith Crawley (Laura Carmichael) posing in front of a fireplace, promoting the forthcoming fifth season, premiering in the U.S. on Sunday, January 4, 2015 at 9pm eastern on PBS.
Here's a peek at the snap that first appeared on Instagram: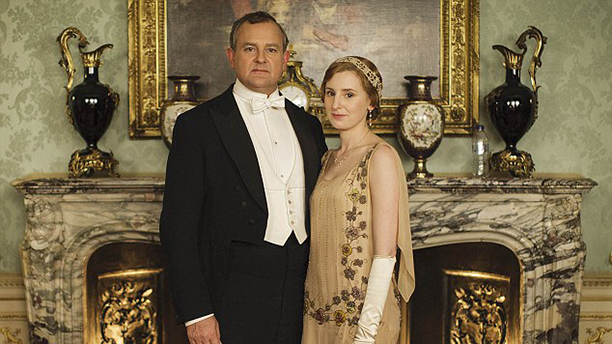 Notice anything out of place?
We'll give you a hint: someone was thirsty.
Oh, it happens. ITV removed the photo when realizing the mistake, but the thing with the internet is, once it's up, it's up.
Are you looking forward to the next season?
See More:
WATCH: First Teaser For 'Downton Abbey' Season Five
'Downton Abbey' Quiz: Are You Upstairs or Downstairs?
'Downton Abbey' Inspired Butlers Hit London
Read More
Filed Under: