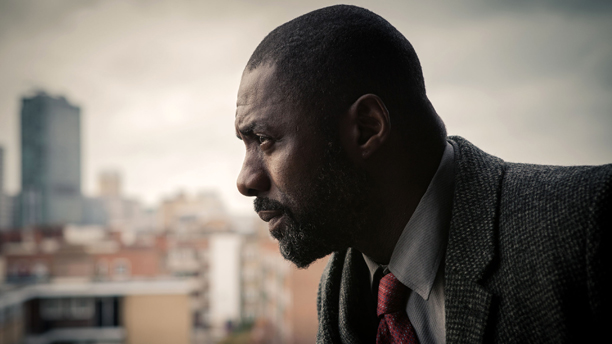 It was only last year that the creator of the BBC's hit crime drama Luther, Neil Cross, claimed that the show's third season would be its last on the small screen, with the intent to continue the story in a possible spinoff movie instead. Now, though, John Luther himself — actor Idris Elba  — has suggested that a TV return could be on the cards.
Speaking at the Primetime Emmy Awards on Monday night (August 25), Elba gave an interview to TV Line in which he spoke about the show's future. "It's not over," he said, "there will be more. It's one of those shows that can keep going. I have ambitions to take it into a film, and make it a slightly bigger world, but television is beckoning. We're going to do some more."
Elba added that the character of Alice Morgan, played by Ruth Wilson, would also be a likely returnee. "If we come back, Alice will come back. It's such an odd relationship: he's the cop, she's the perpetrator, but they're intellectually stimulated by each other. It's such a beautiful bit of writing, I love it." Previously, Cross had spoken of potentially creating a spinoff featuring Alice, although little has been heard of it since the production of the third season.
Luther scooped Elba a Golden Globe for best actor in 2012, while the most recent season ran on BBC America in late 2013, and was nominated for three awards at the 2014 Emmys. Whether on the small screen or large, however, the odds seem good that we'll get to meet John again before too long.
Would you want to see Luther next as a movie or on TV?
See more:
8 Idris Elba Talents You May Not Know
Emmy Nominations: 'Luther,' 'Wild Things,' Bonham Carter Score for BBC AMERICA
The Script For The 'Luther' Movie Is Finished
Read More
Filed Under: