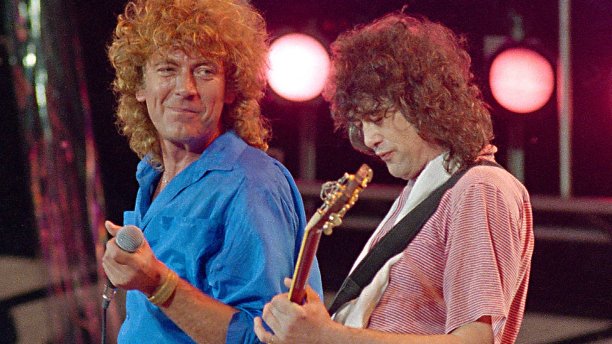 That's certainly what the listeners of BBC Radio 2 think, as a poll to find the U.K.'s favorite guitar riff of all time this week resulted in a near-lockout of the top ten for British artists.
Voters were given a list of 100 famous rock riffs, selected by a BBC judging panel, with the eventual winner being London-based rock legends Led Zeppelin, with their track "Whole Lotta Love". The track, and its Jimmy Page-penned riff, are especially popular in the U.K. thanks to having been used as the theme tune for the popular show Top of the Pops throughout the 1970s and 1980s.
The rest of the top ten spots, meanwhile, were taken up almost exclusively by U.K.-based artists, with only Australia's AC/DC coming in third place with "Back in Black". Even the tracks by ostensibly American or part-American bands, such as Derek and the Dominoes and Guns 'n' Roses, feature riffs by English-born guitarists (Eric Clapton for "Layla" and Slash for "Sweet Child O'Mine" respectively). The other bands featured in the top ten were Deep Purple, the Smiths, Status Quo, Dire Straits, the Kinks and Pink Floyd.
That's not to say U.S. acts weren't represented in the poll—Bon Jovi, Metallica, Nirvana and Jimi Hendrix were all in the top 20—but still, the resounding message from the station's listeners was that as far as rock riffs go, the Brits do it best. An excess of patriotic voting, or is there something to it?
Which do you think is the greatest guitar riff of all?
See more:
10 Great British Bands Get Shredded
Led Zeppelin Reunites On-Screen
Five Great British Nerdy Pop Stars
Read More
Filed Under: