The Doctor is back! Peter Capaldi made his full debut as the Twelfth Doctor on Saturday, August 23 in "Deep Breath", and if you've already forgotten everything that happened in the tale of dinosaurs, clockwork robots and grumpy newly-Scottish-voiced men in Victorian London, you can remind yourself with our episode recap. It's pretty clear, however, that the new man is already a big hit with fans and critics alike. The episode was the most-watched UK season premiere since 2010 and delivered BBC AMERICA's best Saturday night ratings ever (No. 1 across all cable channels in that timeslot, and No. 1 across all social media).
"Capaldi is the Doctor we wanted him to be," say Den of Geek. "Hilarious and brilliant," add The Independent, while Radio Times complete the list of adjectives with "terrific throughout. Fiercely intelligent. Acerbic. Bonkers. Haunted. Vulnerable. Not a hugger. Defiantly, refreshingly Scottish."
"A blend of Doctor Doolittle and Sherlock Holmes, he crackled with fierce intelligence and nervous energy," conclude The Telegraph. "Whether riding a horse in his pyjamas or dismissing Earth as 'planet of the pudding brains', he was a class act. His unpredictable air added dramatic tension."
Of course, one of the best things about the opening episode of a Doctor Who season is that it's followed a week later by another episode. Coming up this Saturday, August 30, we have "Into the Dalek", written by Phil Ford and Steven Moffat. Here's the "Next Time" trailer and synopsis:
A Dalek fleet surrounds a lone rebel ship, and only the Doctor can help them now… With the Doctor facing his greatest enemy, he needs Clara by his side. Confronted with a decision that could change the Daleks forever he is forced to examine his conscience. Will he find the answer to the question, "am I a good man?"
And if you want to see some sneaky pics from "Into the Dalek" and the rest of Season Eight (like this one), we have the ideal gallery for you.
While we get ourselves ready for another Dalek adventure, here's what else has been happening in space and time this week:
• After visiting seven cities in five continents over the last twelve days, the Doctor Who World Tour finally came to an end as the TARDIS "crash landed" in London's Parliament Square: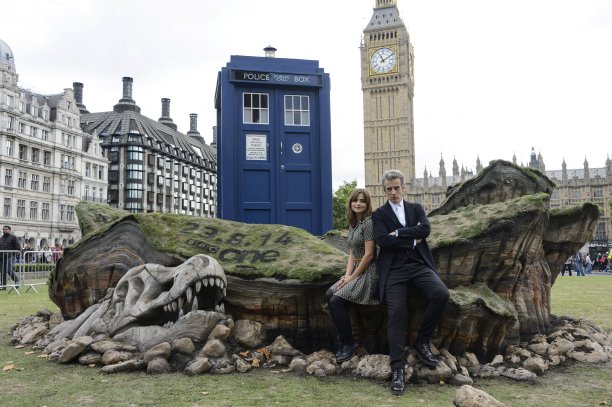 Peter Capaldi and Jenna Coleman then greeted fans in advance of a special live screening and Q&A, also attended by showrunner Steven Moffat: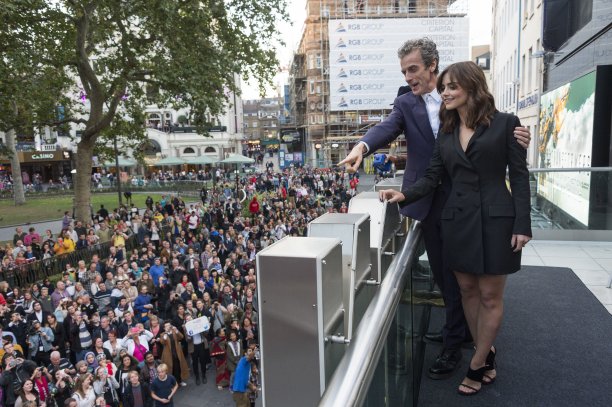 • As the new Doctor is such a noted Whovian himself, we took a look back at several other fans who managed to turn professional and get to work on the show.
• One longtime fan-turned-writer who we didn't include in that last article was Frank Cottrell Boyce, who has written the upcoming Season 8 episode "In the Forest of the Night." He's written a lovely article for the Independent explaining just how much it means to him to finally work on the show — and what happened when he and his children got an unexpected tour of the TARDIS set from Peter Capaldi.
• And how does "Deep Breath" compare to the first episodes of other Doctors? Here's our roundup so you can compare and contrast.
• Steven Moffat talks to the Radio Times about filming (and keeping under wraps) the surprise cameo near the end of "Deep Breath". We won't spoil it in case you haven't seen the episode yet, so don't read the article until you have done, either!
• Did you enjoy the new opening title sequence that debuted on "Deep Breath"? Did you know it was actually based on the work of a fan? As BBC News explained, Billy Hanshaw created a mock title sequence for his own amusement, and put it online. It eventually attracted the attention of Steven Moffat, who described it as "the only new title idea I'd seen since 1963," and decided to base the show's new credits on it. Here's Billy's original video, so you can compare it to the broadcast version:
• Elsewhere in fan endeavor, here's a terrific unofficial poster spotlighted by the Radio Times: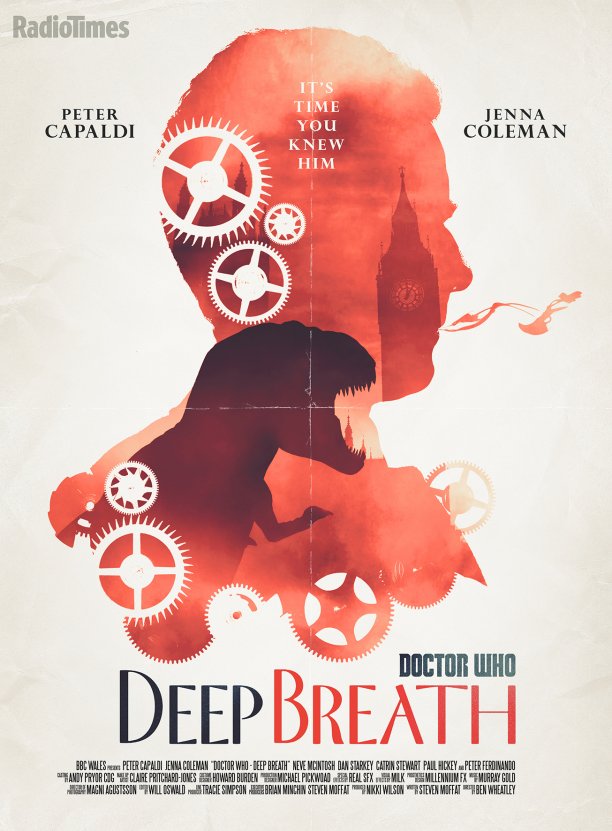 • Also in the fannish creativity folder, this dramatic and metallic version of the Who theme, by Synthetic Gentlemen:
• Huge congratulations are due to Steven Moffat for his well-deserved Emmy win last night (August 25) for writing Sherlock.
Sherlock, which Moffat co-created with fellow Whovian Mark Gatiss, won seven Emmys this year for the third season finale His Last Vow, including ones for Benedict Cumberbatch and Martin Freeman's performances.
• WalesOnline held a reader vote to determine Welsh fans' favorite Doctor of all: David Tennant was the victor, gathering an average rating of 8.8/10 from those polled. Tom Baker and Matt Smith, meanwhile, made up their top three.
• Just who exactly is Missy, the enigmatic woman played by Michelle Gomez who made a surprising appearance at the end of "Deep Breath"? Radio Times have set the speculation ball rolling, and we suspect it won't stop for another twelve weeks.
• And here are the Metro's five "unanswered questions" following that first episode.
• An intriguing article on Den of Geek asks what the newest season of Doctor Who could learn from the 1982 serial "Earthshock."
• The Birmingham Mail have profiled local lad Samuel Anderson, who joins Doctor Who as Danny Pink with "Into the Dalek" this week. "At the premiere for the new series, Steven Moffat referred to me as his secret weapon," says Anderson. "It was the proudest moment of my life!"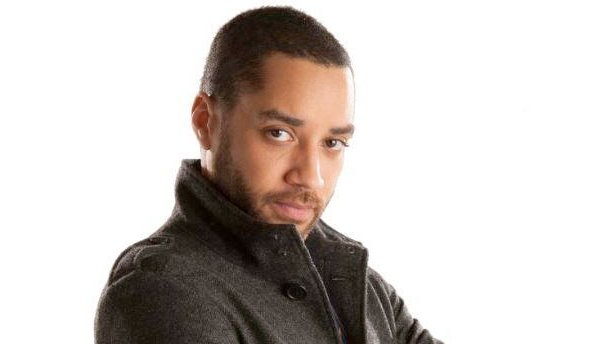 • And in the Guardian, neuroscientist Dean Burnett explores the hypothetical science of a Time Lord's brain!
• A TARDIS toilet has appeared outside a cafe near Bristol.
• Let's end on the second most magnificent Matt Smith guest appearance of the week. His contribution to the #ALS ice bucket challenge:
TTFN!
Read More
Filed Under: