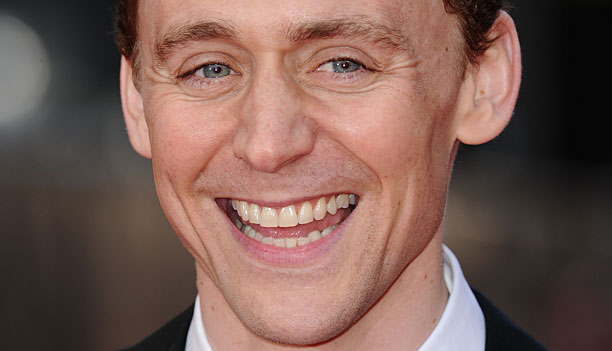 There's a remake of the 1959 Roman invasion epic Ben-Hur on the way, and it seems that our favorite devilish beanpole is in line to take the starring role, made famous by Charlton Heston.
Deadline reports that director Timur Bekmambetov and studios MGM and Paramount are seriously looking at Tom Hiddleston to play Judah Ben-Hur in a modern adaptation of Lew Wallace's 1880 novel Ben-Hur: A Tale Of The Christ.
The script, written by Keith Clarke (The Way Back), has been given a final historical polish by John Ridley (12 Years a Slave), and will follow Judah's story from his young days as a Jewish prince in Jerusalem, before the Romans invade.
The film has already been given a February 2016 release date, so they're going to struggle to get him, given that he's currently working on the Hank Williams biopic I Saw The Light.
Oh, and sorry about that headline. Just like Mr. Hiddleston himself, it was hard to resist.
See more:
Tom Hiddleston Tweets His 'High-Rise' Gang
Hey, Good Lookin': Tom Hiddleston To Play Hank Williams
WATCH: Benedict Cumberbatch On Theater, Tom Hiddleston And Peter O'Toole
Which Poem Makes Tom Hiddleston Cry? This One…
Read More
Filed Under: