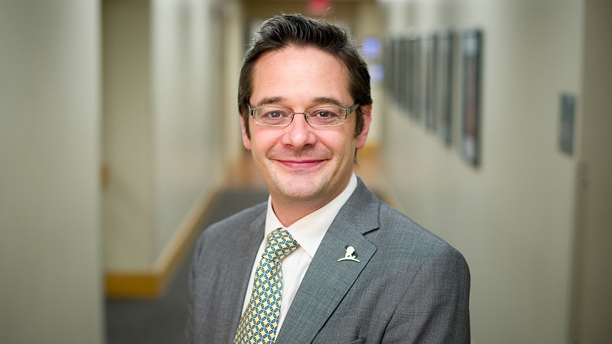 Located in Memphis, Tennessee, the St. Jude Children's Research Hospital is the first and only U.S. National Cancer Institute-designated cancer center dedicated solely to children, and British expat Dr. Richard Gilberston M.D, Ph.D, is the director of their Scientific and Comprehensive Cancer Center.
A father of three children aged 21, 18 and 16, he describes himself more simply as a "pediatric oncologist and a cancer researcher," and straight away, it's clear he's immensely proud of the work he and his colleagues do.
He moved to the U.S. some 14 years ago after completing medical school, his Ph.D and pediatric training in the U.K., and says that though "the NHS is fabulous, a real jewel, the equality and excellence in health care they provide is superb," he moved to the U.S. for the "richer" research environment.
Simply put, he felt that there were "better resources and opportunities [in the U.S.] to make discoveries and advance cures," and recalls how he and his best friend at medical school made a pledge when they qualified. "We would dedicate our lives to reducing the mortality of a disease by 20 percent," he says. "I have never forgotten that."
He adds that "children's cancer does not respect borders," so in order to keep this pledge a moved across the Atlantic was necessary. Nearly 15 years later, he does seem to be helping keep his word: with 160 faculty and over 180 research laboratories, St. Jude is internationally recognized for its pioneering research and treatment of children with cancer and other life-threatening diseases.
"Research from St. Jude has helped push overall survival rates for childhood cancer from less than 20 percent when the institution opened in 1962 to almost 80 percent today," he notes, admitting that "every day really is different for me, and they're full of different challenges and opportunities."
Gilbertson, 46, oversees scientific enterprise for the institution and is the academic leader for all clinical and laboratory research. Day-to-day, his duties include administration of the Comprehensive Cancer Center, running projects for the institution, and directing his research laboratory. "It specifically studies brain development and the missteps that can lead to cancer in children, particularly brain tumors," he explains.
His faculty includes a "mix of researchers and clinicians," and though the job inevitably involves a lot of meetings with the leaders of programs and ensuring that St. Jude has the "optimal environment, services, trials, clinical care and cutting-edge research," he says that research and treatment are what's in his heart.
St. Jude has a "mission" to find cures and save children, says Gilbertson. "I love spending time with the postdocs, Ph.D. students or technicians in my lab discussing our progress to speed discoveries. Walking into the lab is always exciting, because I never know what result will be waiting. It's like turning a new page each day."
You would imagine that such work and treatment would be expensive, but the 7,800 or so patients that come to St. Jude every year never receive a bill thanks to "the generosity of thousands of people around the nation," Gilbertson states happily. "While pediatric cancer is devastating for the entire family, our focus is entirely on cures and hope, and that means we get the chance each day to turn a devastating problem into one of hope and inspiration."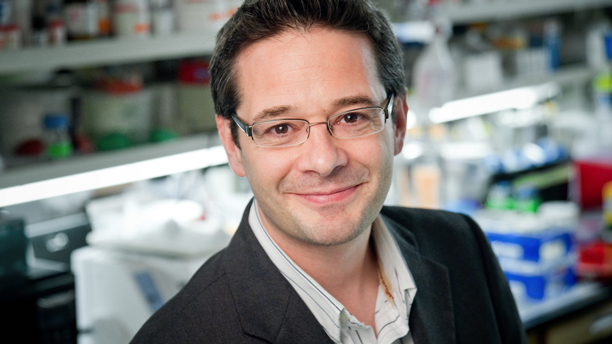 There are inevitable stresses that come with the job, though, and when he takes off his white coat he likes to do some running and gardening with his wife. "That's not together, of course," he laughs, adding that "I'm not very good at either, but it is good to clear the mind." Family is important to him, and though his son is in college, he says they "still argue about soccer/football, and whenever possible go scuba diving together."
There are a number of other Brits at St. Jude, "and we love to talk about the lack of a good cup of tea, the need for decent chocolate and sarcastic humor," he laughs, mentioning that the cosmopolitan atmosphere of the center is something he found reflected outside work too. "I love the sense of community and the friendly, family-orientated nature of the South," he says, adding that he feels "Americans have a great sense of optimism and making things possible. They are a go-getting nation."
Originally from in Stockport, outside Manchester, he does admit to missing his "community" back in the U.K., as well as the "gorgeous countryside" and the aforementioned humor, and they go back to the U.K. "once, if not twice a year" and are lucky "to have family and great friends stretching from Northumberland—the most beautiful place on the planet—to Chichester."
For Brits thinking about coming to the U.S., he does have a few bits of advice. "Firstly, despite the common language, the cultures are very different. You need to approach the U.S. exactly as it is: a different country." Nevertheless, he adds, "there's nothing to be scared of! America is a land that rewards the innovator and respects the prospector. Enjoy a country that allows you to use your talents to the fullest." Finally, he says that while you home will always be the U.K. at heart, "don't keep looking back. Make friends, settle in and learn to live here. It takes time, but it's worth it."
As for the future, he believes that the Pediatric Cancer Genome Project could see us "poised like never before" to defeating childhood cancers. A collaboration between St. Jude and Washington University, it is based around researching and sequencing the complete cancerous and healthy genomes of pediatric cancer patients, and has already helped devise new research and possible therapies.
For him, the ultimate goal is simple: "We want to find a cure for children with brain tumors."
See more:
How to Be Ill – And Get Better – in America
America vs. Britain: Which Country's Better For Expectant Mothers?
10 Things to Consider Before Getting Pregnant in America
Read More
Filed Under: