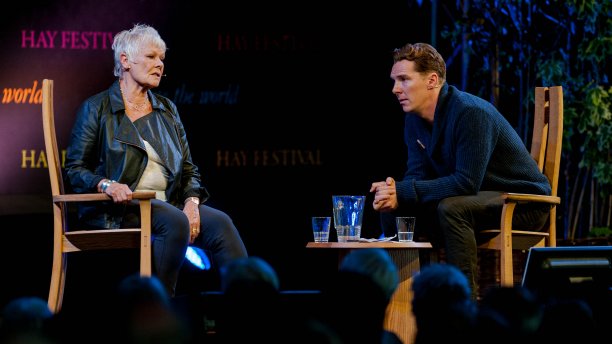 It was already reported back in April that Benedict Cumberbatch was going to be playing Richard III in a new Shakespeare adaptation for the BBC, as part of a sequel to the 2012 series The Hollow Crown. If you thought that that was as far as the new series' acting credentials would go, however, then you didn't reckon on the pulling power the Bard still has to in draw actors at the very top of their game.
In the three-part The Hollow Crown: The Wars of the Roses, which will adapt Shakespeare's Henry VI plays along with Richard III, it's just been announced that a veritable who's who of top level recent Brit talent will be joining Cumberbatch. The cast is now also confirmed to include (deep breath) Downton Abbey's Hugh Bonneville as Humphrey, Duke of Gloucester, Hotel Rwanda's Sophie Okonedo as Queen Margaret, Ashes to Ashes' Keeley Hawes as Elizabeth Woodville, and Dame Judi Dench of being generally amazing (and James Bond and Philomena and Shakespeare in Love and all the rest) as Cecily, Duchess of York.
The casting of Dench will be particularly pleasing to Cumberbatch, who had been said to be keen to get her onboard for some time, even directly asking her "Would you like to be in Richard III with me?" at the Hay Literary Festival earlier in the summer. While not quite as heavyweight a name as the other five, meanwhile, Tom Sturridge (The Boat that Rocked) has landed the pivotal role of Henry VI in all three plays.
The three Wars of the Roses plays have been adapted by playwright Ben Power, and will be directed by the former artistic director of London's Royal Court Theatre, Dominic Cooke. The original Hollow Crown run, featuring Tom Hiddleston as Henry V/Prince Hal, was broadcast on PBS in the U.S., and you can catch up with it on iTunes.
Are you looking forward to Cumberbatch and company's take on Shakespeare?
See more:
Benedict Cumberbatch To Play A Rival 'Richard III' To Martin Freeman
Five Great British Interpretations Of Shakespeare's 'Richard III'
13 Definitive Portrayals of British Monarchs in Film and TV
Read More
Filed Under: