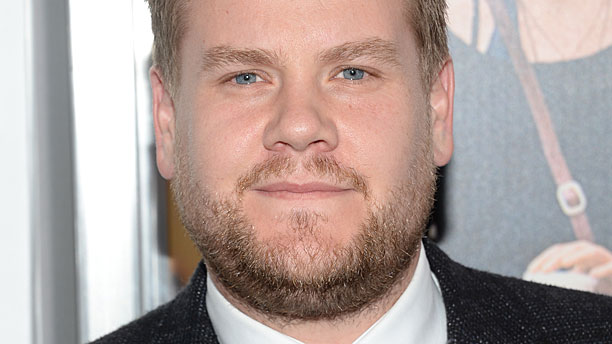 Yesterday (August 5), the showbiz gossip site The Wrap ran the story that James Corden is set to take over from Craig Ferguson as the host of The Late Late Show.
As yet the reports haven't been confirmed (or denied) by either CBS or James Corden's management company, but here are a few examples from British chat shows (and a couple of notable skits), that prove it would be a very good idea indeed:
1. The Doctor Who Connection
Craig's always been a total Whovian fanboy, and a friend of Peter Capaldi's to boot (they used to be in a band together, after all). But James has actually been in Doctor Who. Twice. And he's more than capable of Whovian skits too:
2. Taking Charge
There are two legendary appearances on British chat shows in which James takes over proceedings and leaves a lasting impression on the host (and everyone watching). Both of them contain NSFW language (eff-bombs) so we can't put them up here, but suffice to say if you want to see someone very nearly charm the ACTUAL pants off Lily Allen, the clip is here, and if you want to see someone howling with laughter while texting everyone in a chat show host's cellphone—in this case the comedian Michael McIntyre—the clip is here. He's not just a cheeky boy: he can be disarmingly (not to mention disrobingly) frank too.
3. Friends in High Places
Look at this skit from the BBC's Comic Relief. It takes a certain charm (and a very well-stocked phone book) to be able to pull off a comic turn involving a former Prime Minister, two former Beatles and Justin Bieber. It helps that James's acting achievements have garnered such respect; he's clearly not going to stitch his guests up.
Then again…
4. Pranks and Wind-ups
If there'd be a prank even nearly approximating this quality in some of his Late Late Shows, it would be worth tuning in.
5. The History of Rap
Granted, this is more of a Fallon thing than a Ferguson thing, but sometimes it's important to be able to bust a few rhymes, British-style. I'm not sure why, it just is.
See more:
Craig Ferguson Explains Why He's Leaving 'The Late Late Show'
Personality Quiz: Which British Chat Show Host Are You?
11 British Hosts Who Could Replace David Letterman
Greatest 'Doctor Who' References In Popular Culture: Asides
Read More
Filed Under: